PE Achievements
Check this page out to see the achievements of PE outside of school. Well done to everyone.
If you have an achievement to share, please email to Miss West (merlin@lmpsdorset.co.uk) so we can share it on here.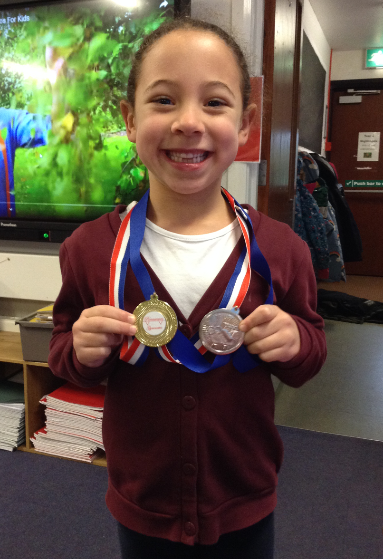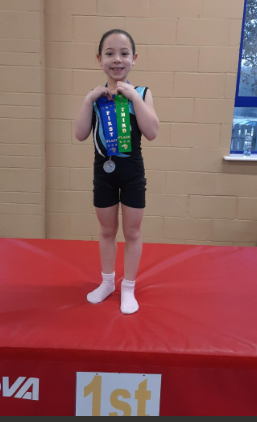 Jessica's first gymnastics competition and she came first overall, first with floor routine and third on vault.
Keira at Fusion in Guildford representing her club in the junior display team! After a rocky start, falling between the springboard and the block during the warm-up and hurting herself, she managed to pick herself up and walk away with 2, 3rd places and a second place!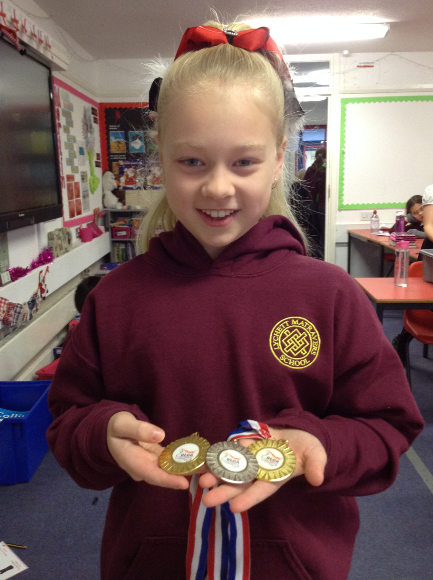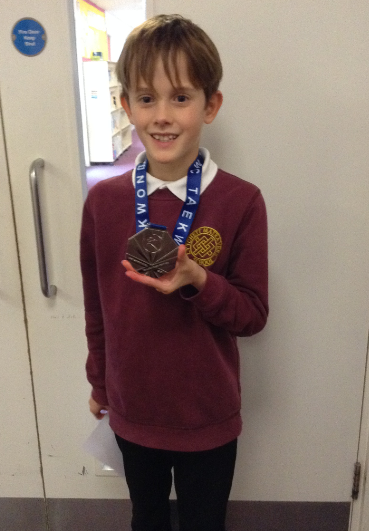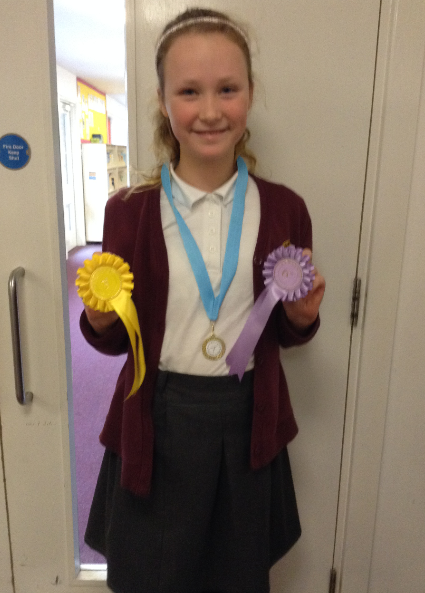 Phoebe passed and obtained her black belt; being one of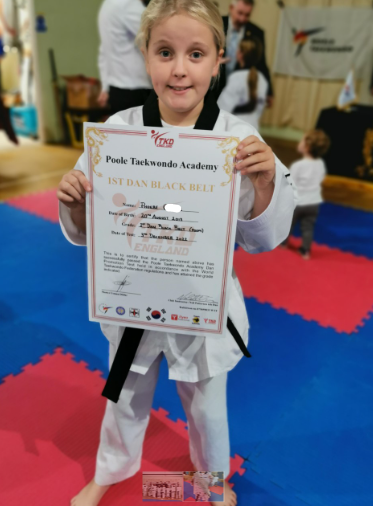 the youngest black belts in Poole Taekwondo Academy history. A black belt is considered a physical degree, and she will now await her blackbelt licence which will be issued from Kukiwon, the world Taekwondo headquarters in Korea.
Some words from her instructor; 'Phoebe, 9, I knew she could do it, over the years I've taught , probably around 1000 students and the juniors do exactly the same as the adults grading, no exceptions. I can count on one hand those under 10 that have shown the emotional content and concentration required at such a young age to complete this first part of their journey to black belt, well done Phoebe!'