Osprey - YEAR 5
Welcome to Osprey Class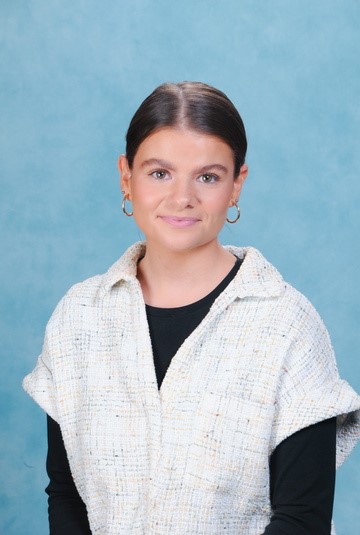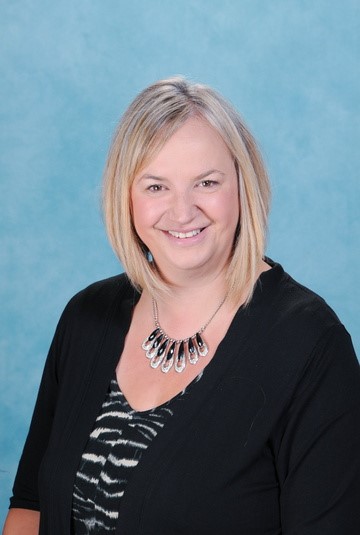 Coronation Celebrations
We had a great day on Friday, celebrating King Charles III Coronation. We decided that we would take this opportunity to write a letter to the King regarding the plastic pollution issue we have recently learnt about in our Blue Planet topic. We concluded that writing a letter to His Majesty would be the most effective route in getting our voice heard to the rest of United Kingdom, the Commonwealth, and beyond.
Later on in the day, we celebrated with music, dancing, sharing stories and even had a picnic inside the classroom.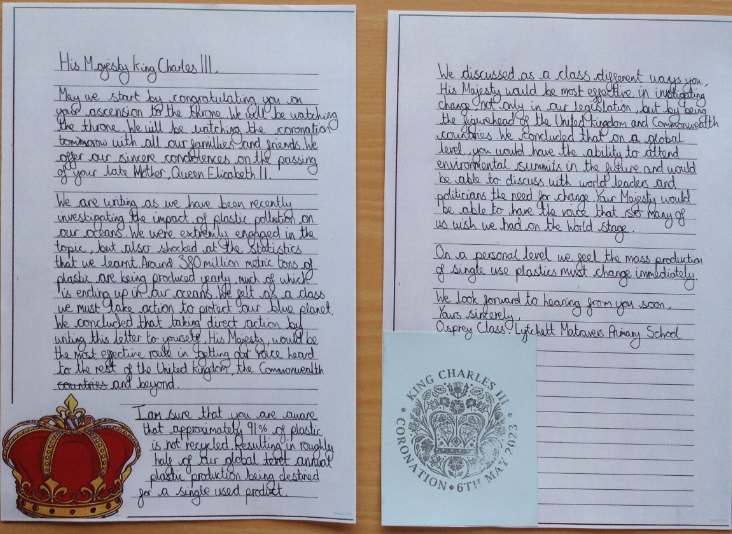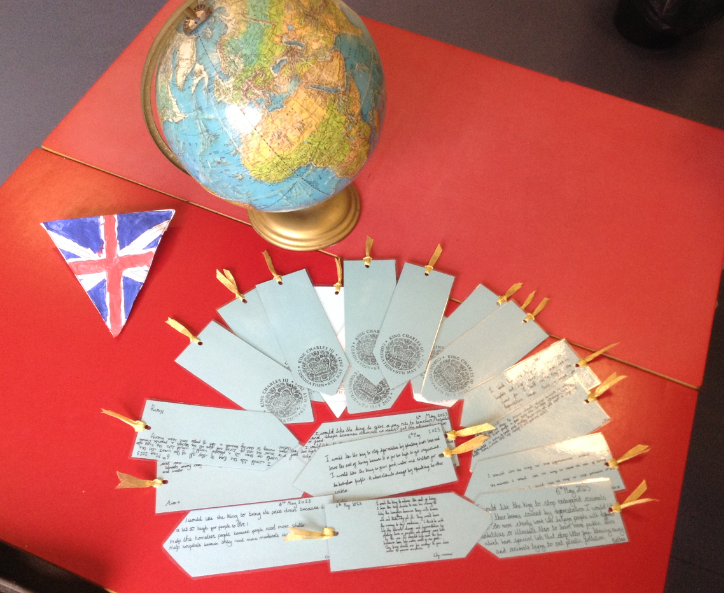 Lulworth Cove and Durdle Door!
To compliment our work on Changing Coasts we explored Lulworth Cove and Durdle Door. The children learnt lots of new information and had great fun exploring along the way.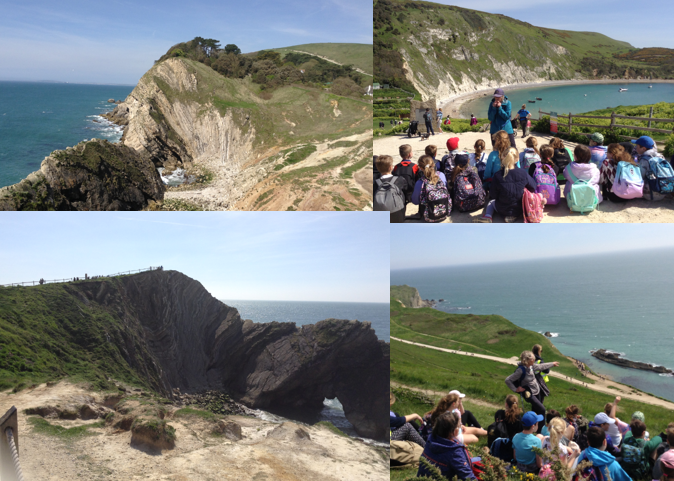 Tri Golf day
We were extremely lucky to have a golf coach come in for an assembly and taster session. We learnt new techniques, worked as a team and had lots of fun along the way!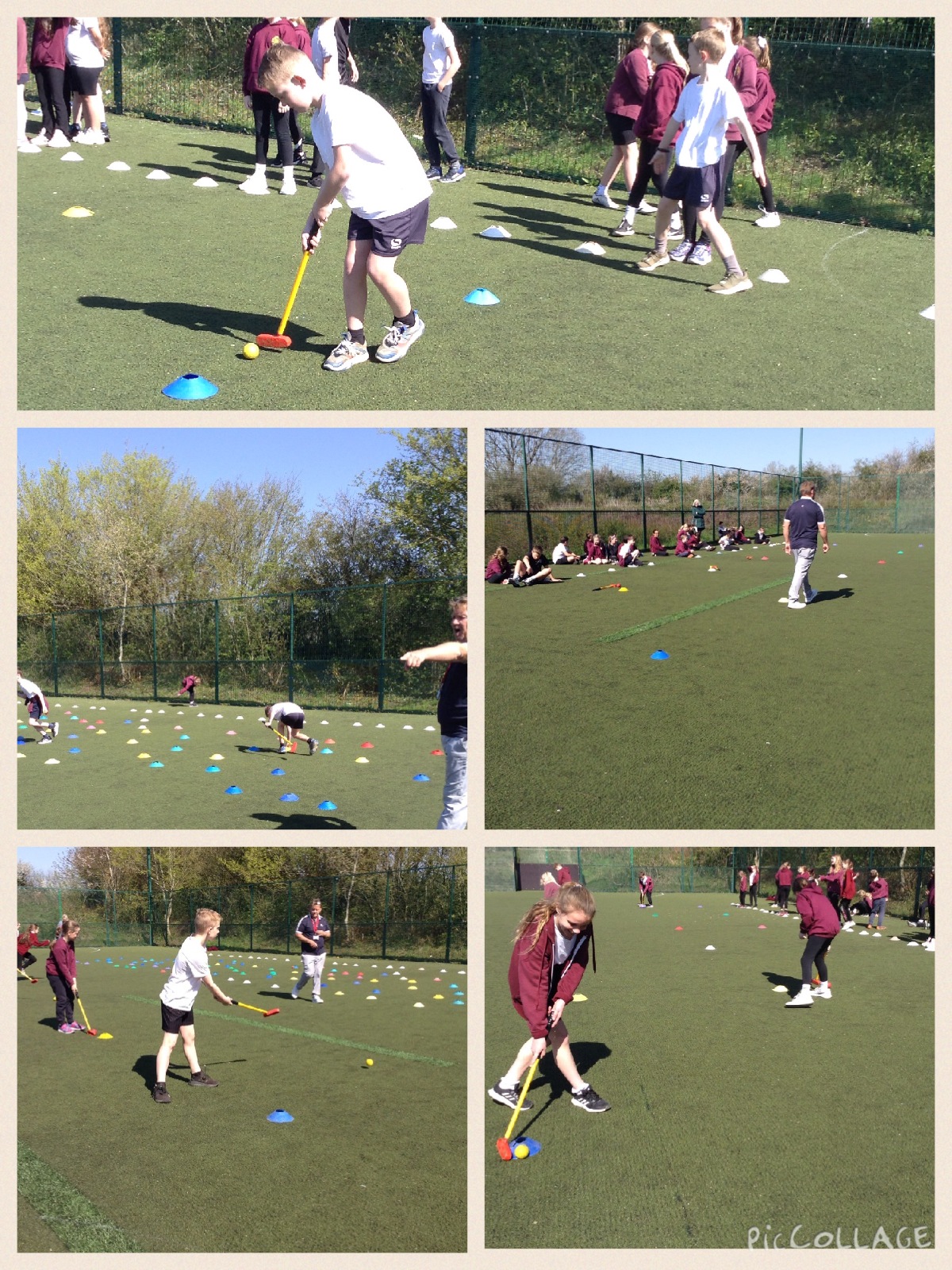 Coram Life Education Visit
Today we had a visit from the Coram Life Education team. They came into talk to us about being a good friend, how to be assertive and resist peer pressure. We discussed how we keep our bodies healthy. What we do that might harm our bodies leading to discuss legal and illegal drugs. The children really enjoyed the workshop, they listened attentively, answered questions sensibly and made lots of very valid discussion points.
Art in Osprey
During Art this half-term the children have been designing their own Anglo-Saxon inspired brooch and experimenting with print making techniques. They used a polystyrene tile to produce repeated block print of their brooch. Block printing is one of the oldest types of printmaking. Traditionally intricate patterns were made onto wooden blocks for printing, but now it is any material that has been carved into to transfer an image.
We were all very proud with how they turned out!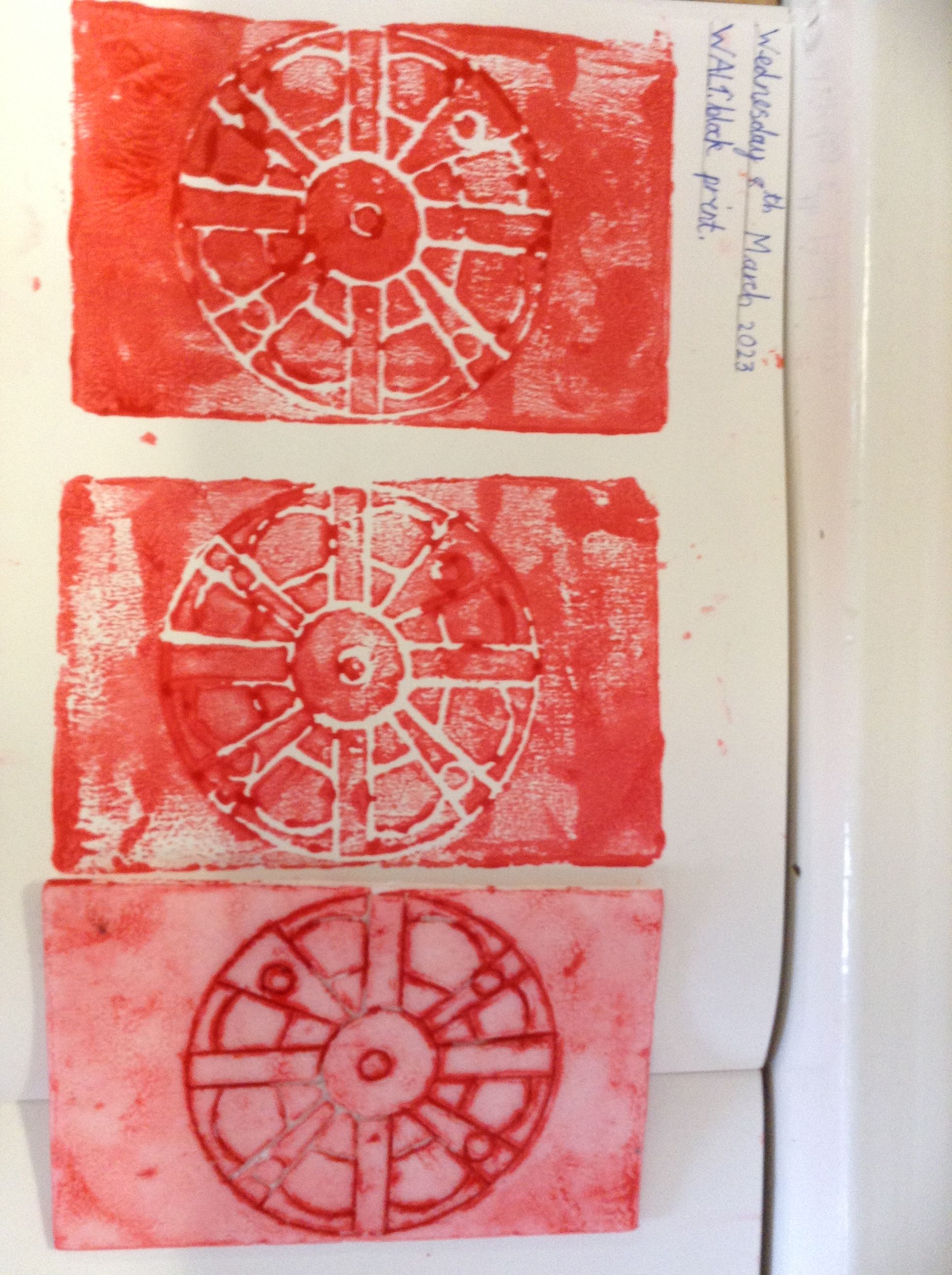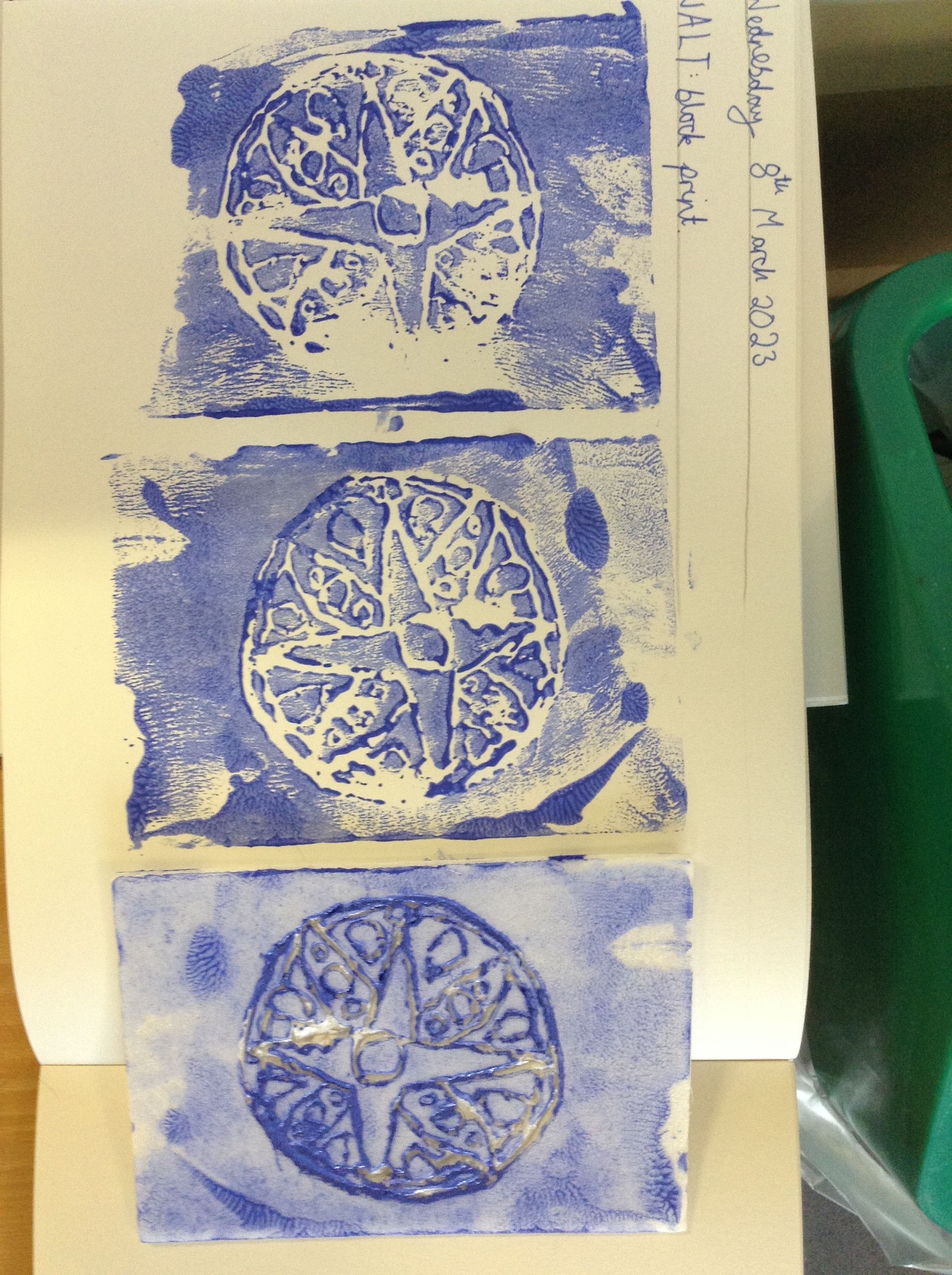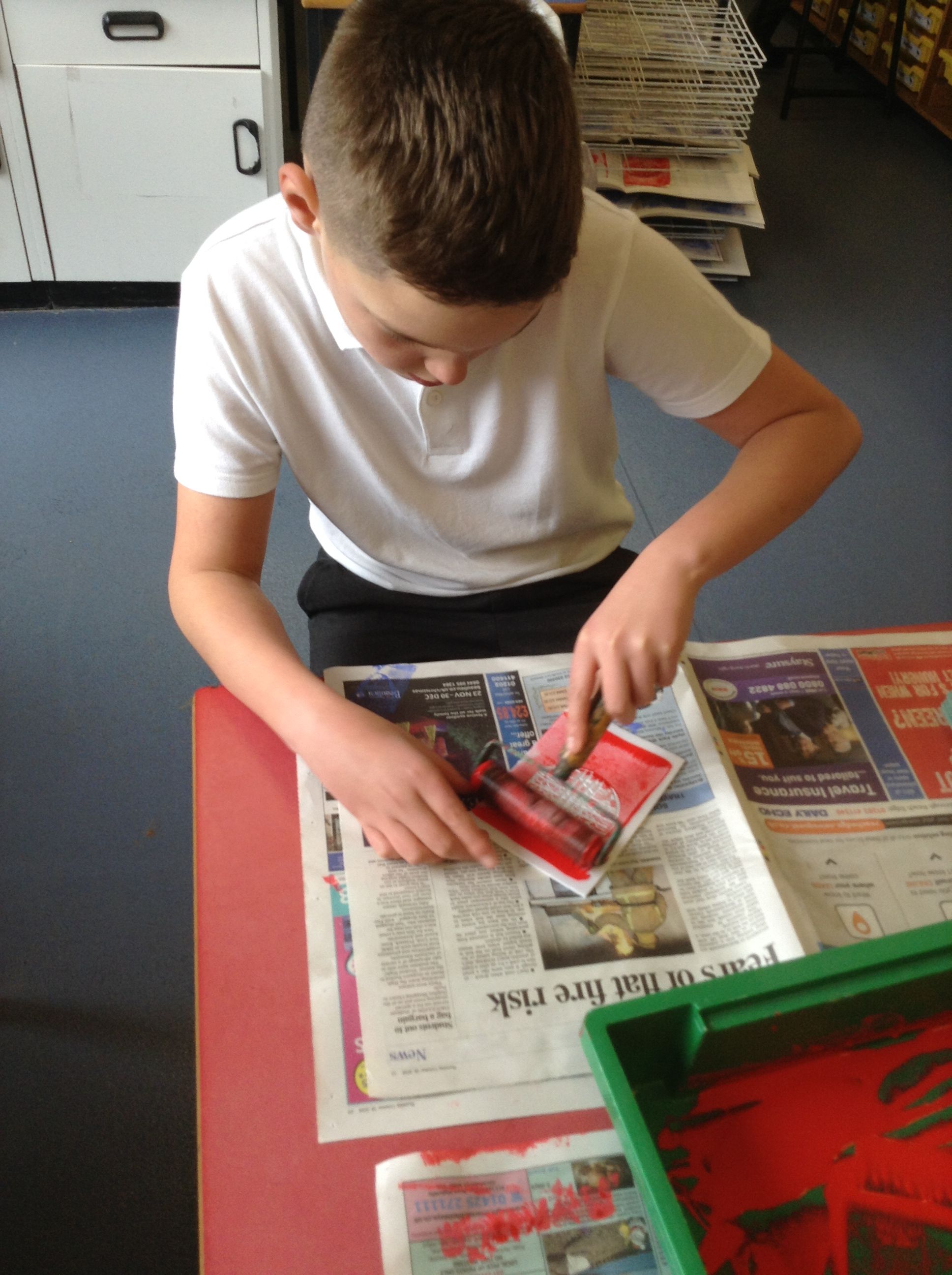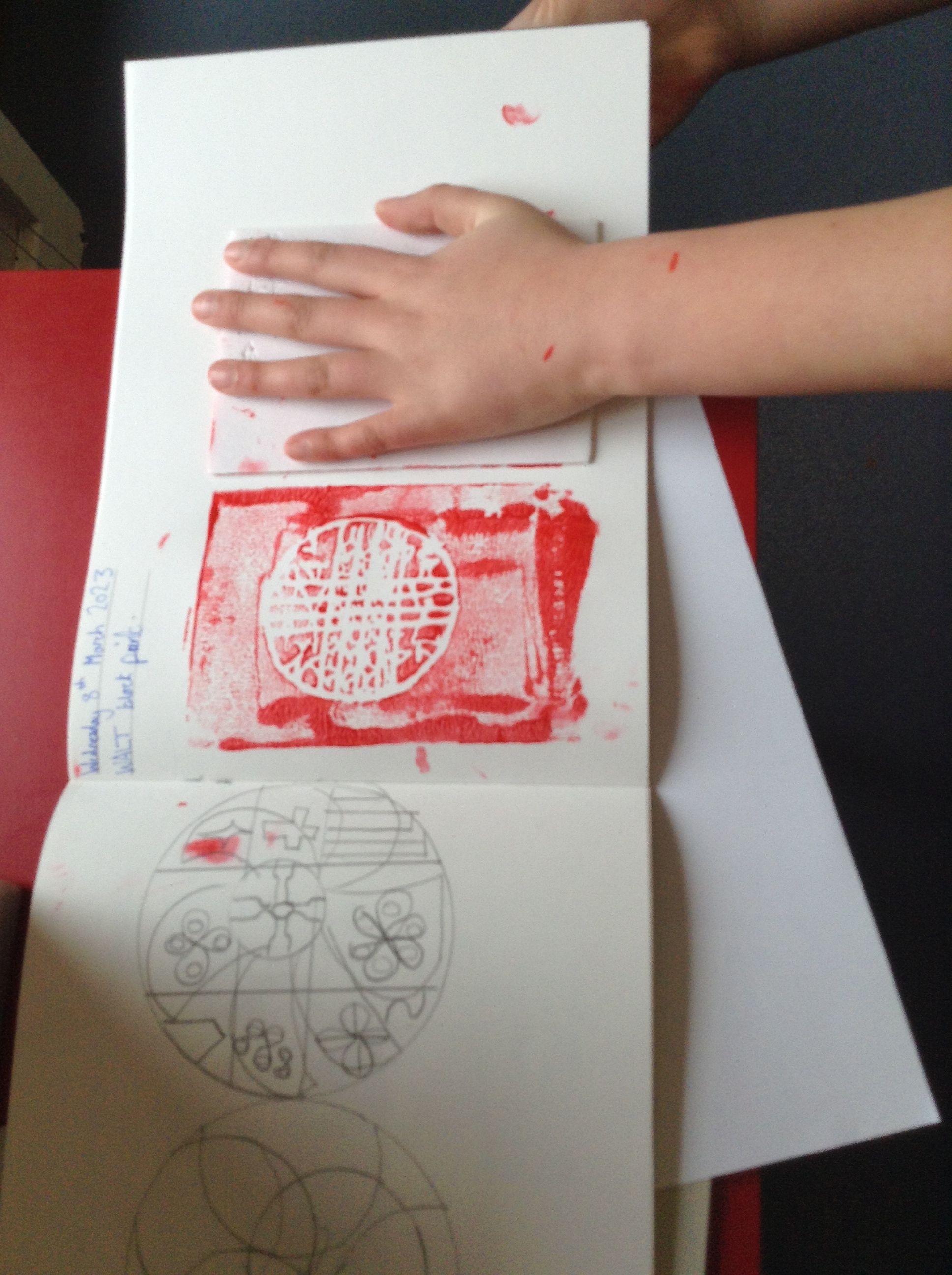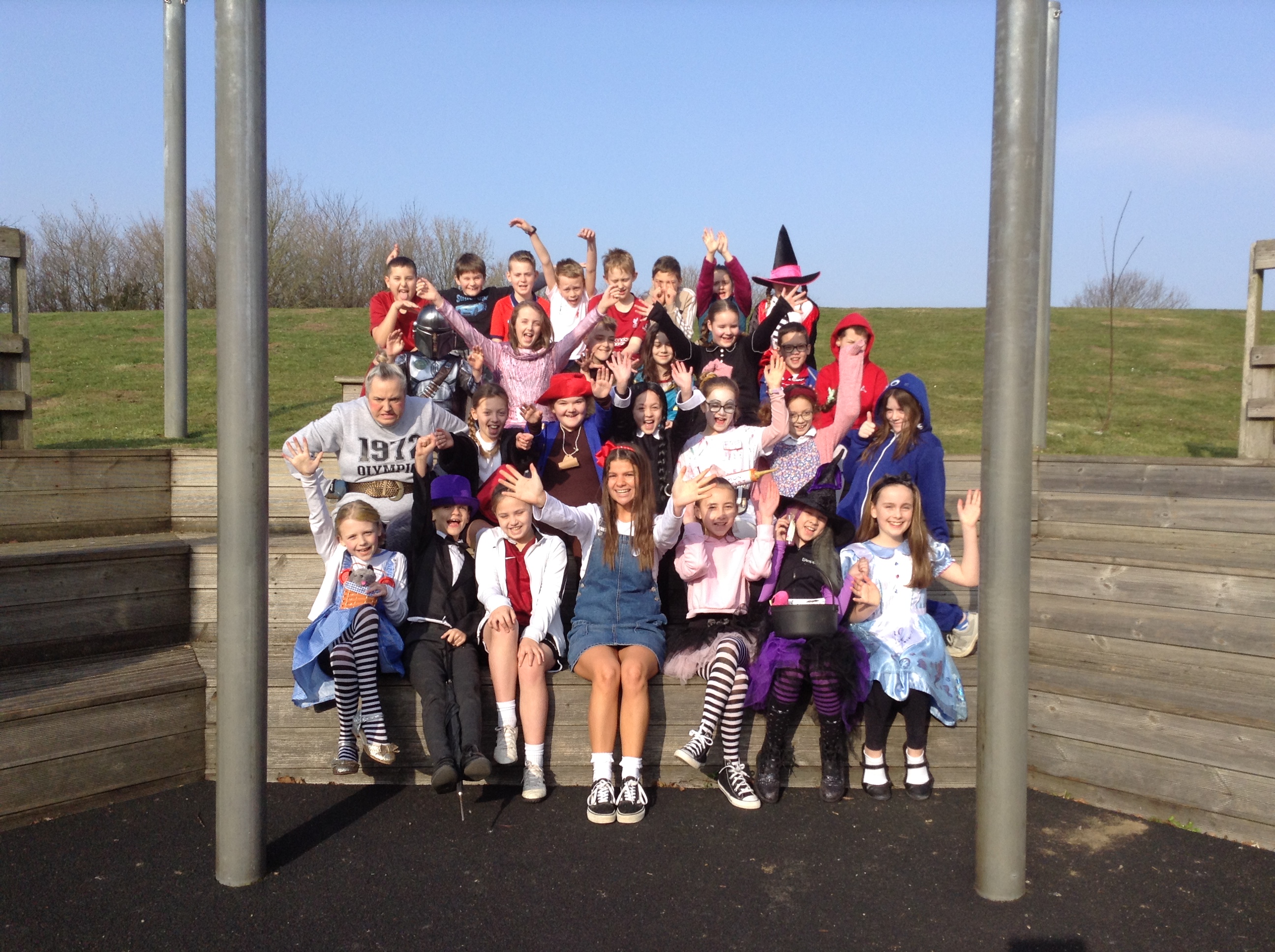 We had the most fantastic day celebrating World Book Day!
We read and performed poems, wrote summaries and book reviews of our favourite books and designed comic strips.
Some children even had the opportunity to share some of their favourite stories with the pre-school children.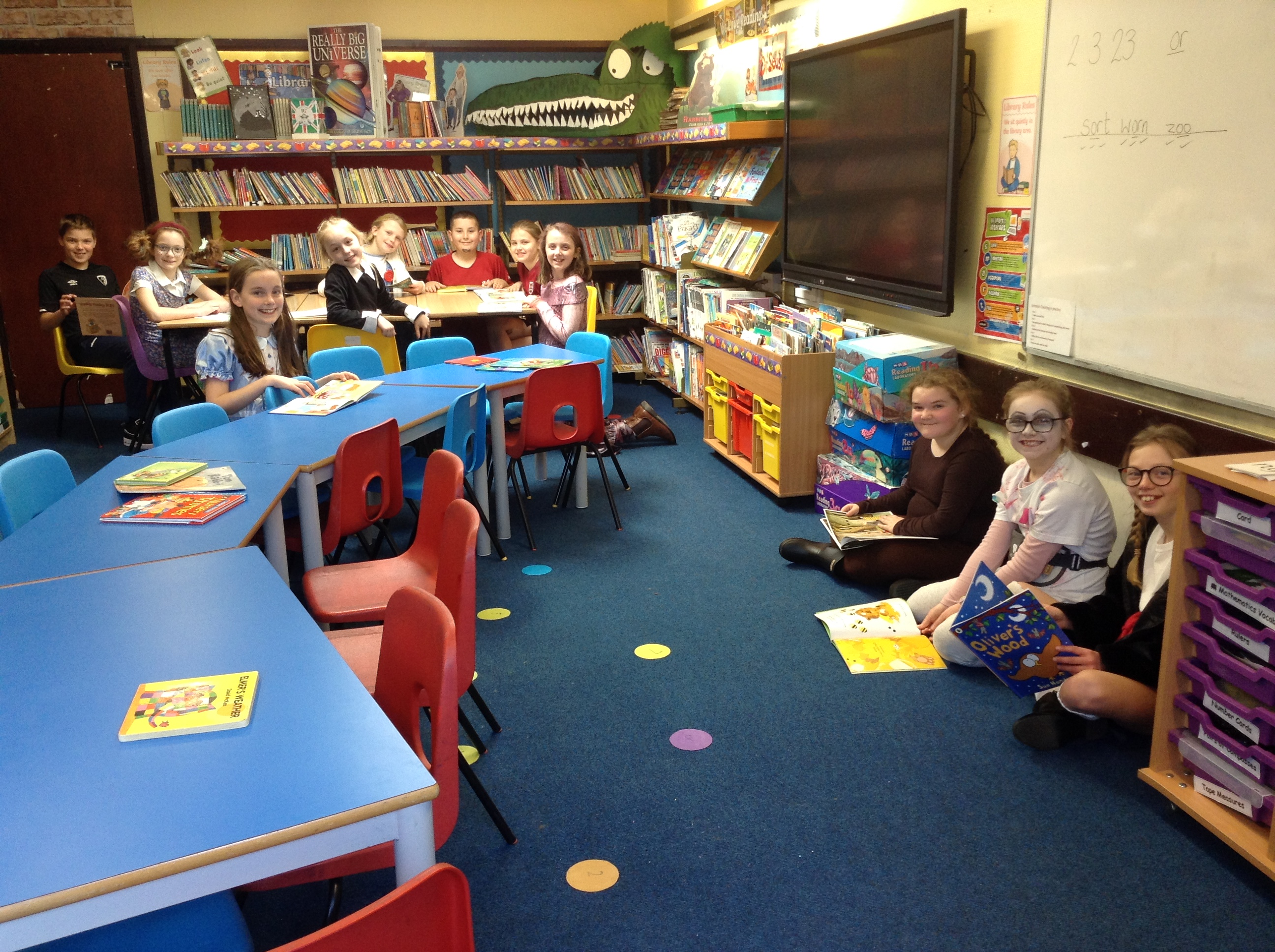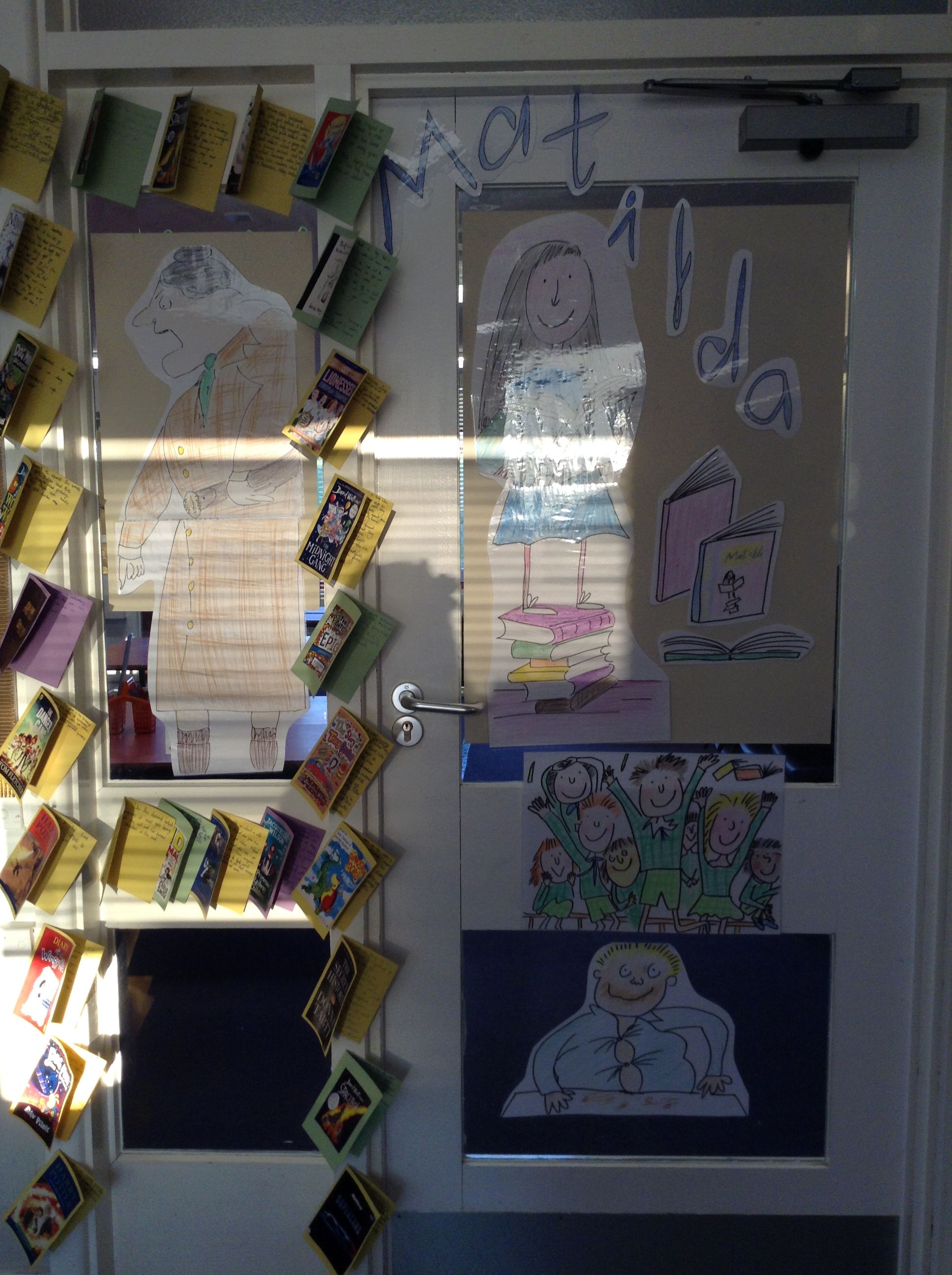 Haka!
This half-term the children have been learning all about the Haka in PE. They have choreographed and performed their own versions of the Haka in groups demonstrating a tribes power and solidarity. Actions included foot-stamping, tongue protrusions and rhythmic body slapping to accompany a loud chant.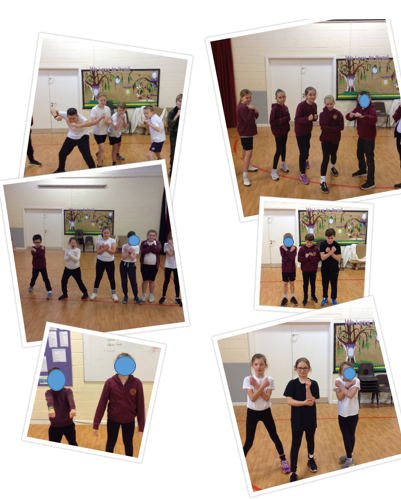 Class Reward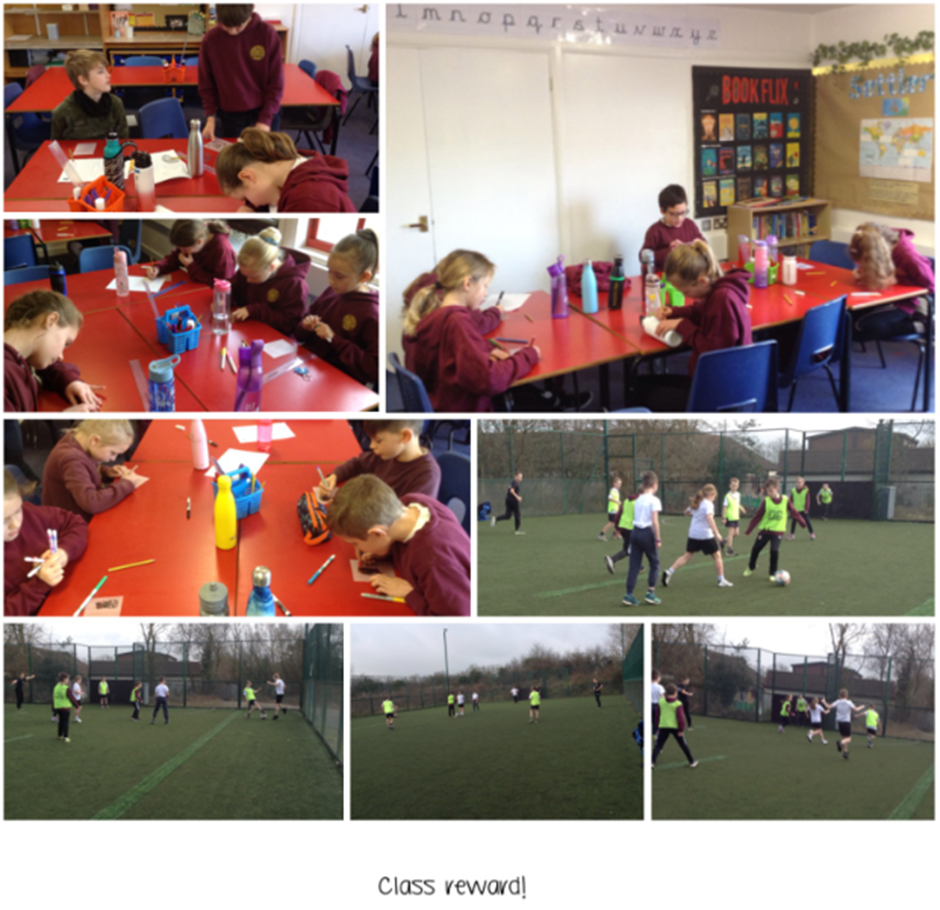 Ospreys enjoyed their marble reward time this morning! Some children chose to craft with Mrs Wilson, they designed and drew their own 'Shrinky Key Rings'. They watched the process in the D&T kitchen oven. Here are some fabulous imaginative designs! Lots of fun along the way. Some children chose to go on the MUGA with Miss Longworth for a class football match. They were able to showcase their fabulous skills from invasions games before Christmas.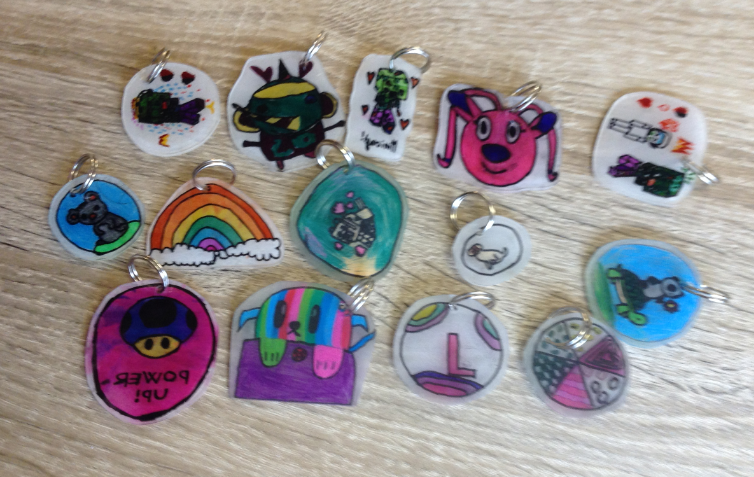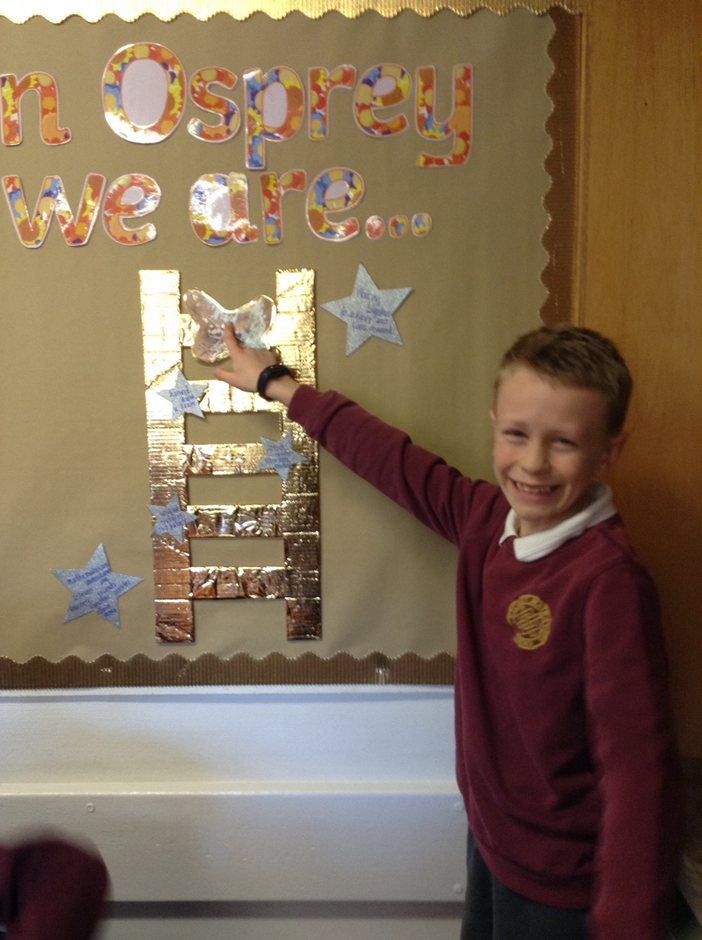 Marble success!
Well done Osprey class! Today we achieved our 50th marble, we are looking forward to our class reward later this week. The children have worked extremely hard this half-term as a class, achieving 50 marbles in just five weeks.
Keep up the hard work Ospreys!
07/02/2023
D&T Tote Bags
This half-term in D&T our focus has been sewing. We have designed and created Tote Bags from recycled clothing! The children thoroughly enjoyed having our grown-up volunteers in this afternoon to help create our fantastic tote bags!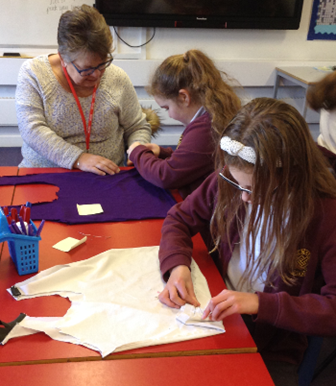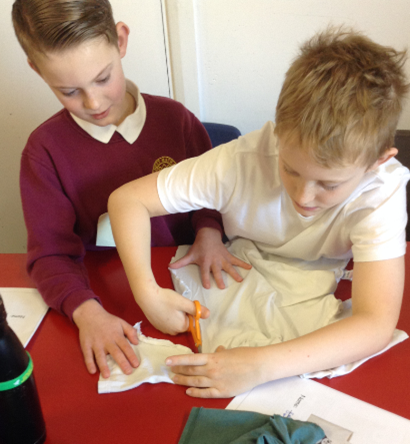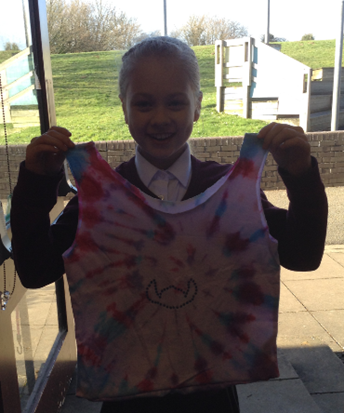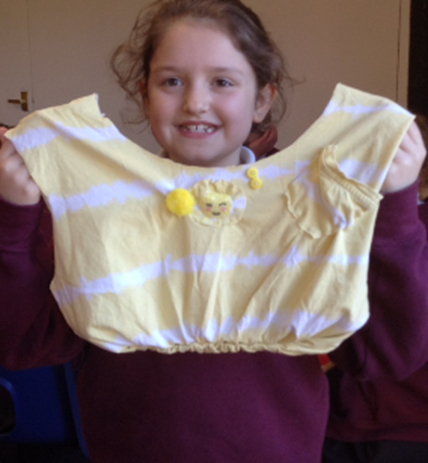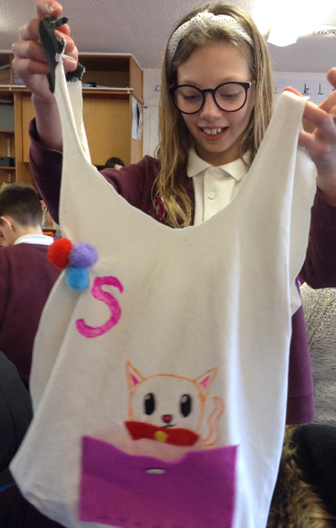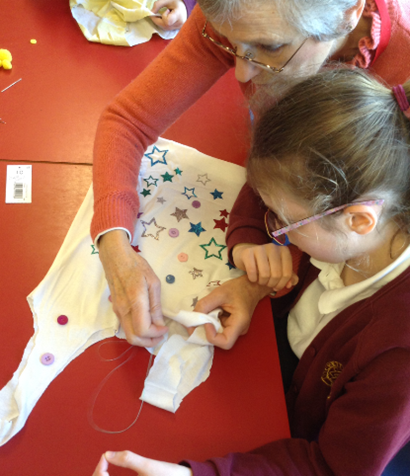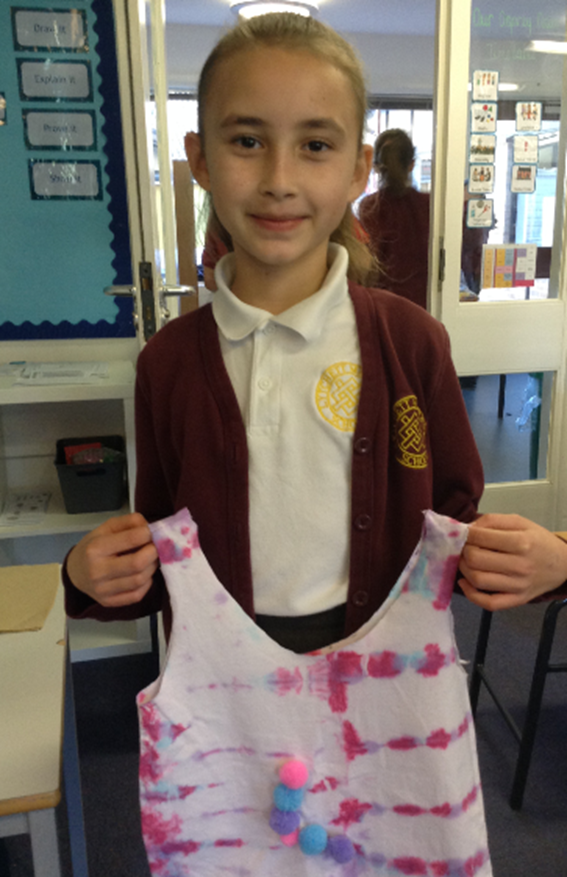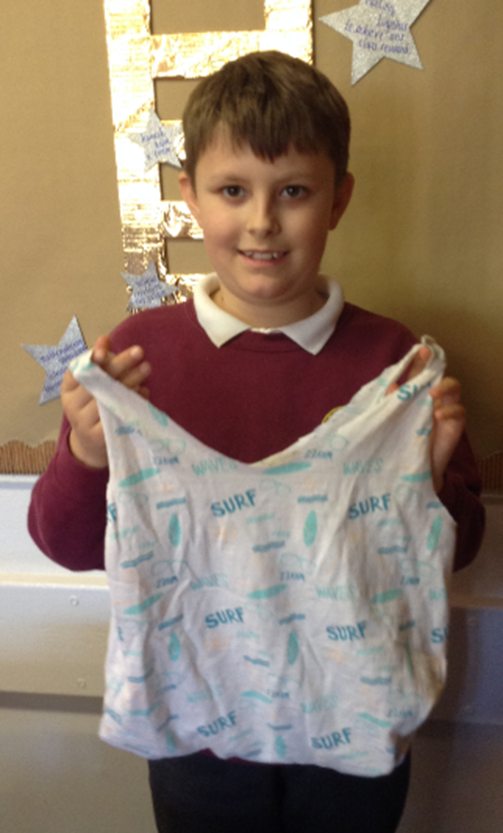 Newspaper reports - Lost Thing Lockdown Attack!
Osprey class have worked extremely hard this week writing a Newspaper report for the 'Lost Thing'
The children have learnt that a gripping headline is key to starting a newspaper report effectively. In the first sentence of our report, they used dramatic adjectives and adverbs to sum up the report and catch the readers' attention.
At the end of the week the children read their reports to the class, Newsround style.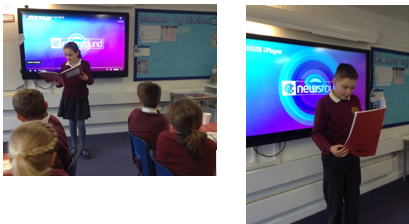 Road Safety (16.1.23)
Today we had a visit from the Dorset Police Road Safety team. Emma Norton talked to us about road safety and reminded us about staying safe on and near the roads. We discussed how to use the roads and pavements safely when we are walking, riding our bikes or scootering. We look at the different types of crossings and remembered the 'Green Cross Code' when crossing the road. Emma also tested us on the different types of road signs we might see and what they mean. Emma reminded us that as we are the older children of the school we must set a good example and be positive role models to the younger children and show them how to be safe.
Blue Planet
Last half-term our topic was 'Blue Planet'. We thoroughly enjoyed investigating about the human impact on the oceans, including the growing problem of plastic pollution and over fishing. We created posters to persuade members of the public to stop using single use plastics. Here are some examples of some fabulous learning.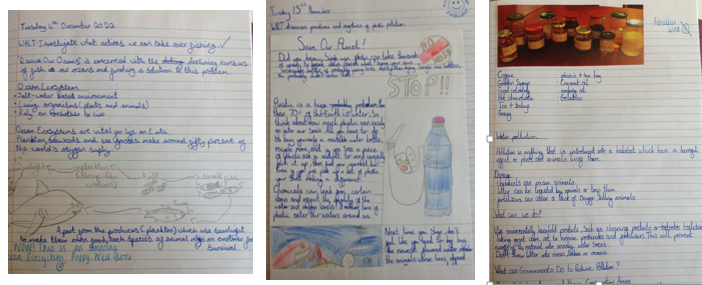 Dorset Sumdog Winter Wonderland Contest!
Our class Elf delivered some fantastic news this morning, Osprey class came 2nd in the Dorset Sumdog Winter Wonderland Contest. Congratulations Ospreys, keep up the hard work!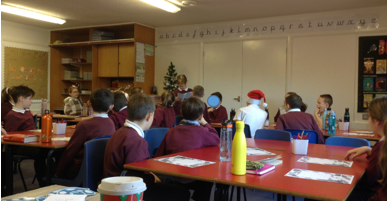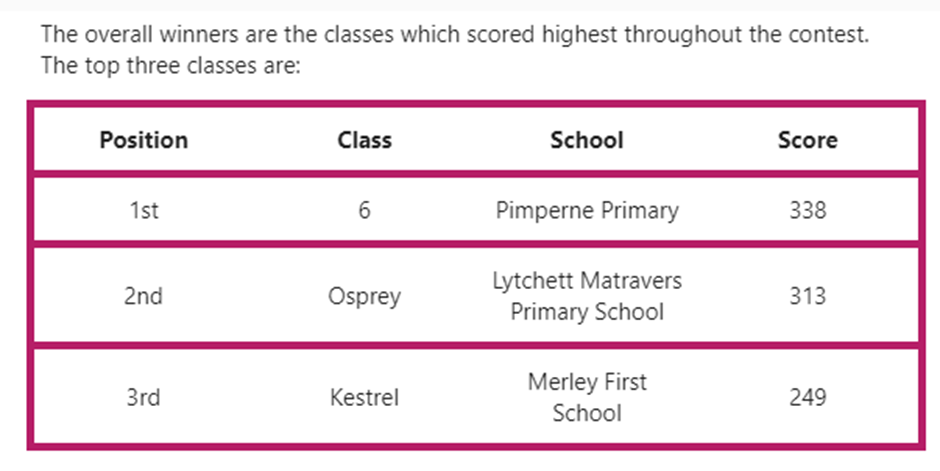 Orienteering
Osprey Class have had great fun orienteering this half-term. They have successfully built communication and trust, solved problems together and developed navigational skills and map reading.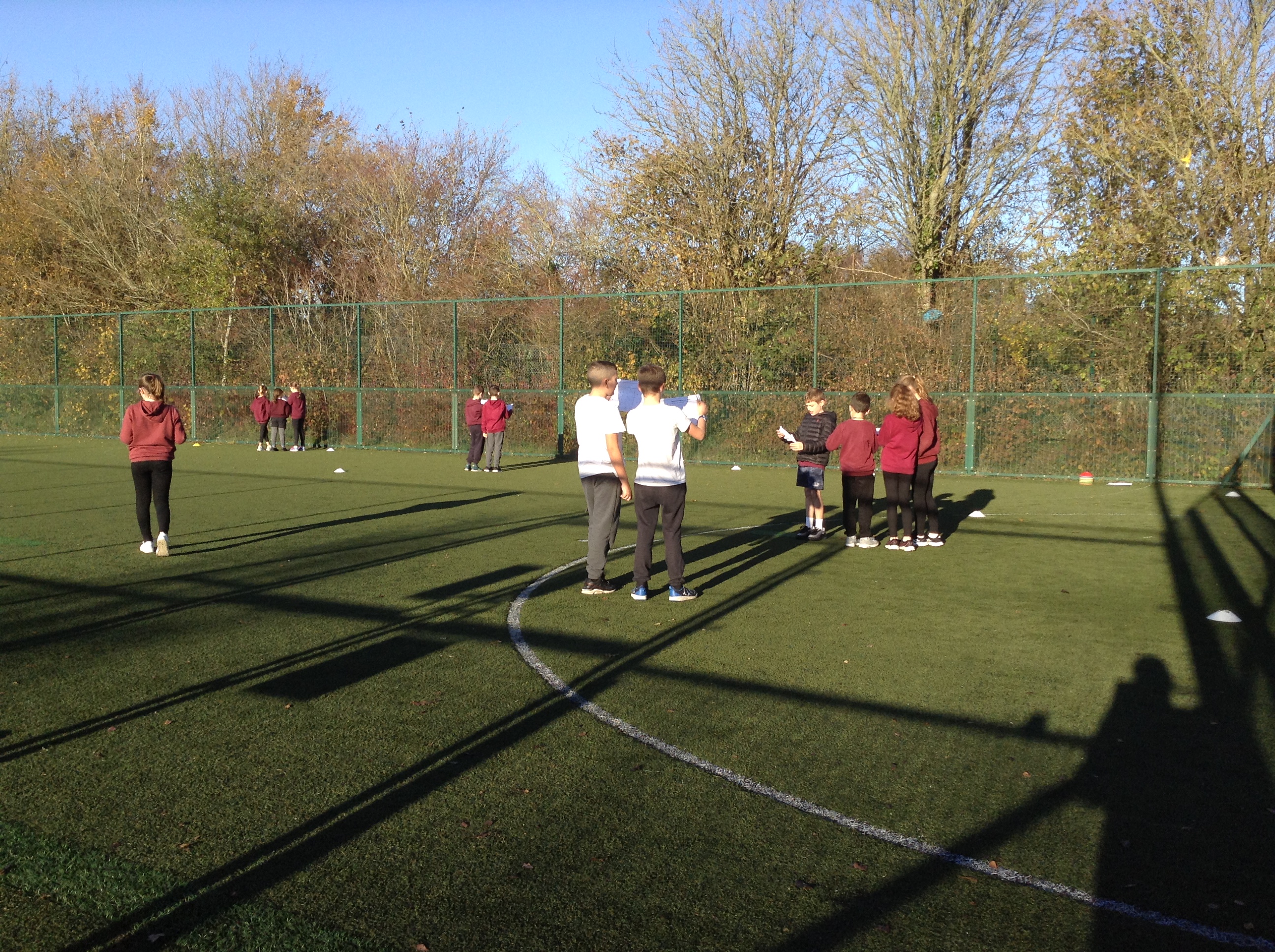 BLACK HISTORY MONTH
October is Black History Month and in Year 5 we have been looking at the life of Martin Luther King. We have learnt about his influential role in the Civil Rights Movement. We watched his famous speech 'I have a dream…'. We then discussed what we would like in an ideal world and wrote our own 'I have a dream...' inspired speeches.
Here are some examples of our great work.
I have a dream …
That climate change will stop. Animals will always be free and not get hunted, poached and instead protected. Icebergs will stop melting, and sea levels will stop rising
I have an aspiration …
That people will move away from materialism and know that they are incredible just the way they are. That all children will have access to a free education that inspires them That citizens across the globe will ensure children are safe and start to form solution to always protect them
I have a fantasy …
That we will always live in a peaceful world. Where everyone is respected regardless of race, ethnicity or gender.
Bethan Ratcliffe and Scarlett Batten
I have a dream...
That animals across the globe will each have a place were they are safe, and they can live in peace not being poached or hunted.
That icebergs will stop melting, so the sea stops rising.
I dream that climate change will stop.
I have an inspiration...
That we all live a life we deserve to live
That all citizens will have access to clean water and a nice home to live in.
Ethan Clark
Ancient Olympics!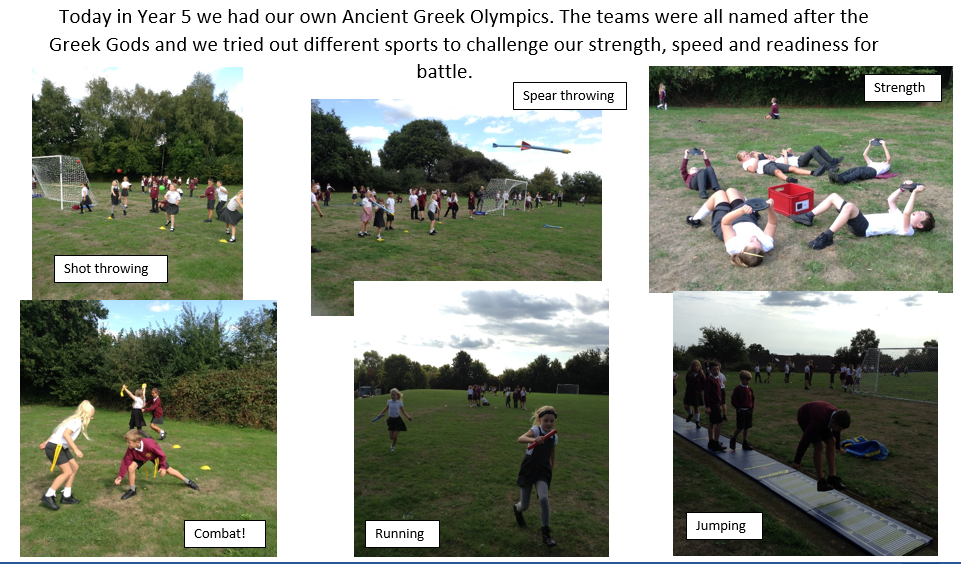 Welcome to Ancient Osprey
We had a fantastic Greek themed day in Year Five. We created mythological story boards, designed a Greek vase and even had a Greek themed picnic!
Homework
Math homework tasks will be set every Tuesday to be completed for the following Tuesday. This will be monitored and children will earn rewards for completing homework. The children all also have a SumDog log in where they can practice their maths skills.
Spellings will also be set on a Tuesday and tested the following Tuesday. All spelling will be stuck into the children Reading Record. You can also use Spelling Shed to practice weekly spellings!
Spelling Shed - Spelling Shed - The Science of Spelling
We encourage you to read with your child at home (preferably at least three times a week) and get into the routine of recording any reading you do in your child's Reading Record. We love hearing about the children reading and mark Reading Records every Monday.
Welcome to Osprey
We are very delighted to welcome you all to Osprey Class. We hope you all had a fabulous summer and that you are excited to be back in school. We are sure that you are all going to enjoy your time in Year 5 with us! Mrs Wilson and I are looking forward to getting to know you all, and we can't wait to see your amazing learning, which we will be sharing on here :)
Our First Class Picture