Osprey - YEAR 5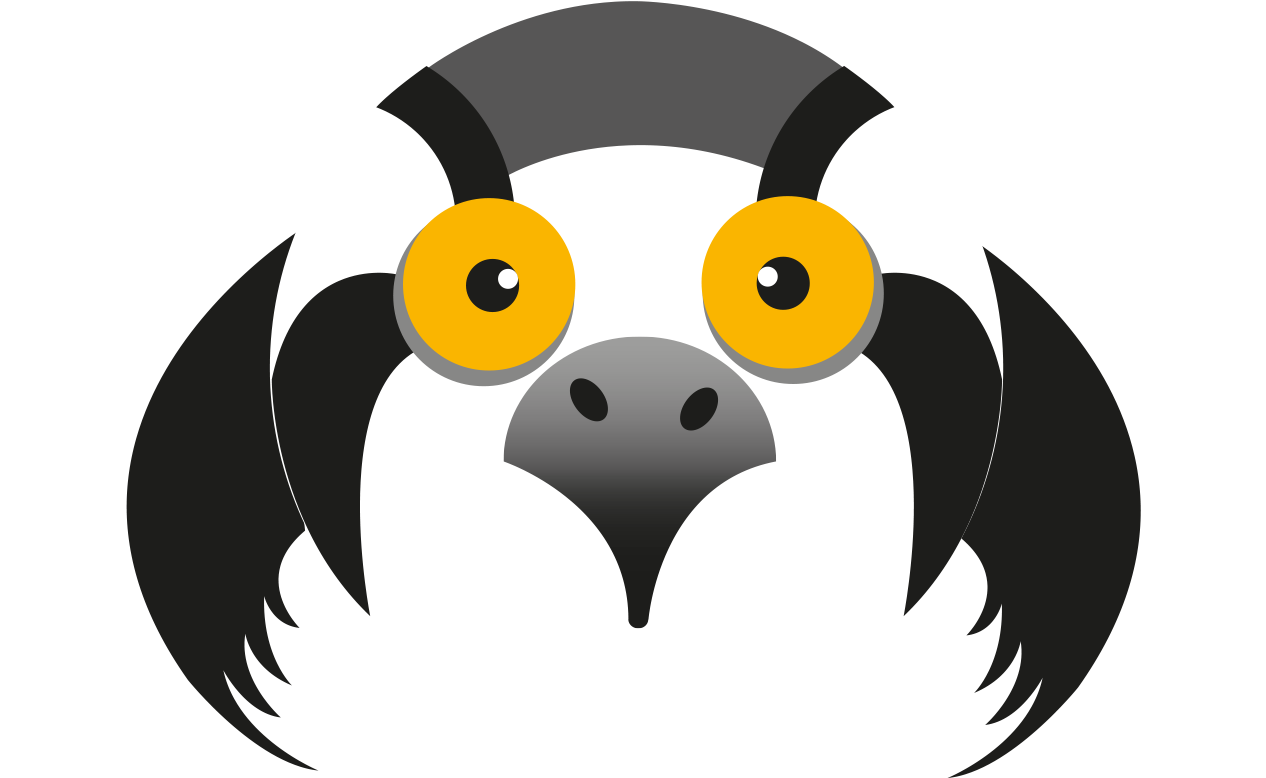 Welcome to Osprey Class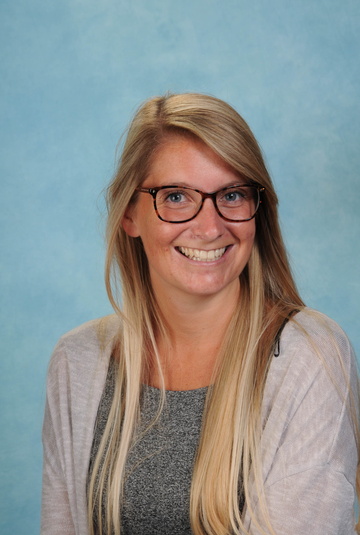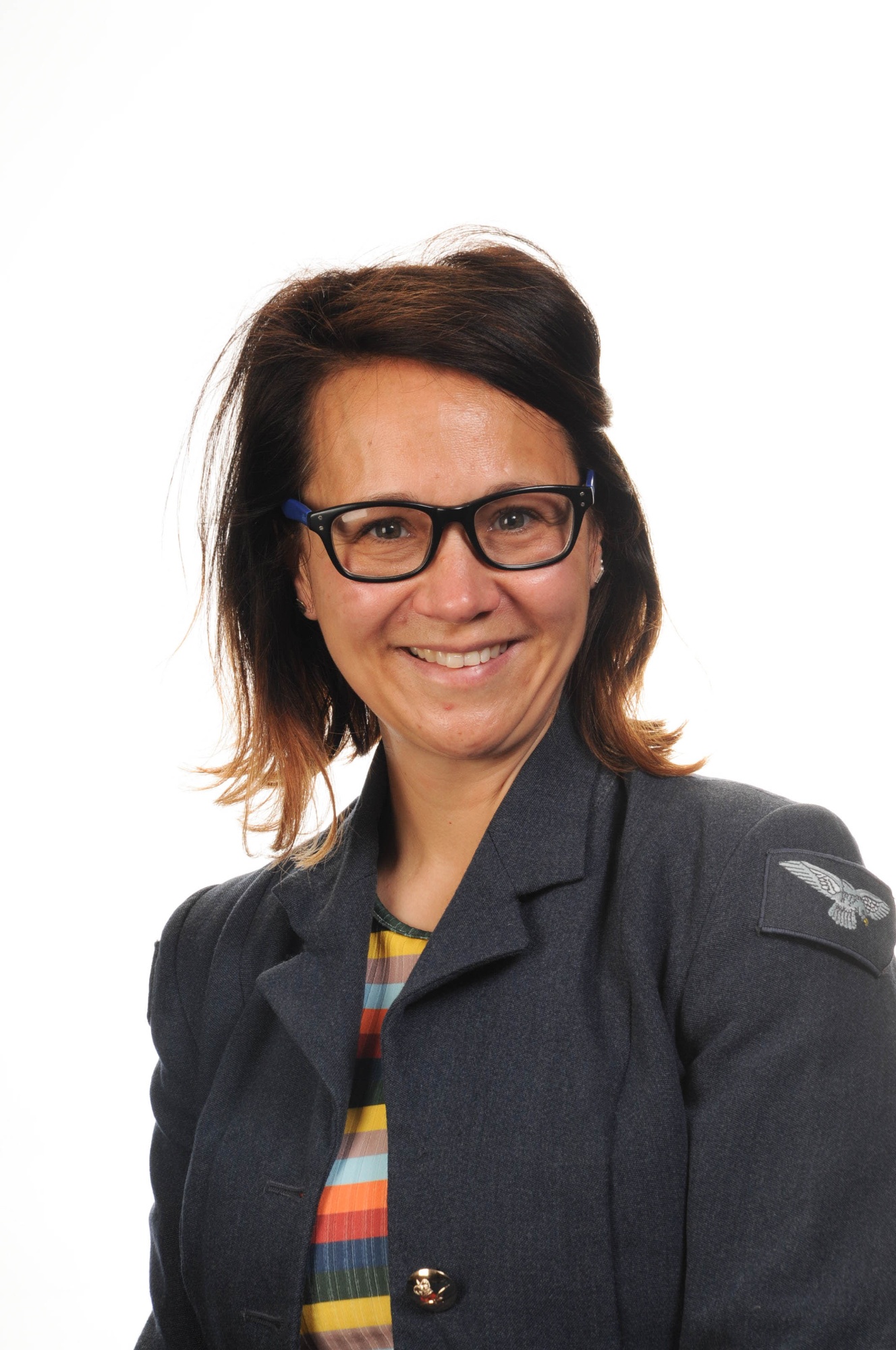 English - Reading Into Writing
In English this term we have been reading 'Kasper' by Michael Murpurgo, a story based on the only cat to survive the sinking of the Titanic. The children really enjoyed the story and then wrote some excellent newspaper reports about the tragic events.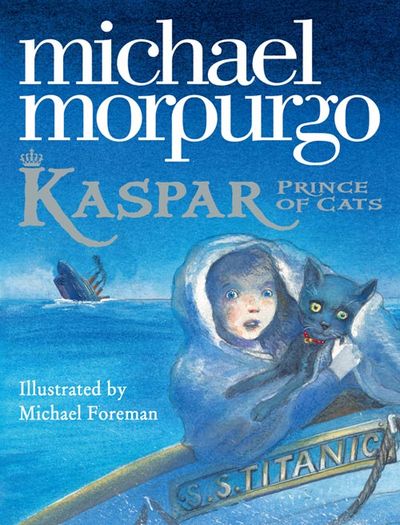 Science in Year 5- Summer Term
This term the children in Year 5 have been learning about different Life Cycles. They have created some wonderful annotated diagrams to compare and contrast the Life Cycles of different living things. These have included mammals, birds and amphibians and have focused on metamorphosis.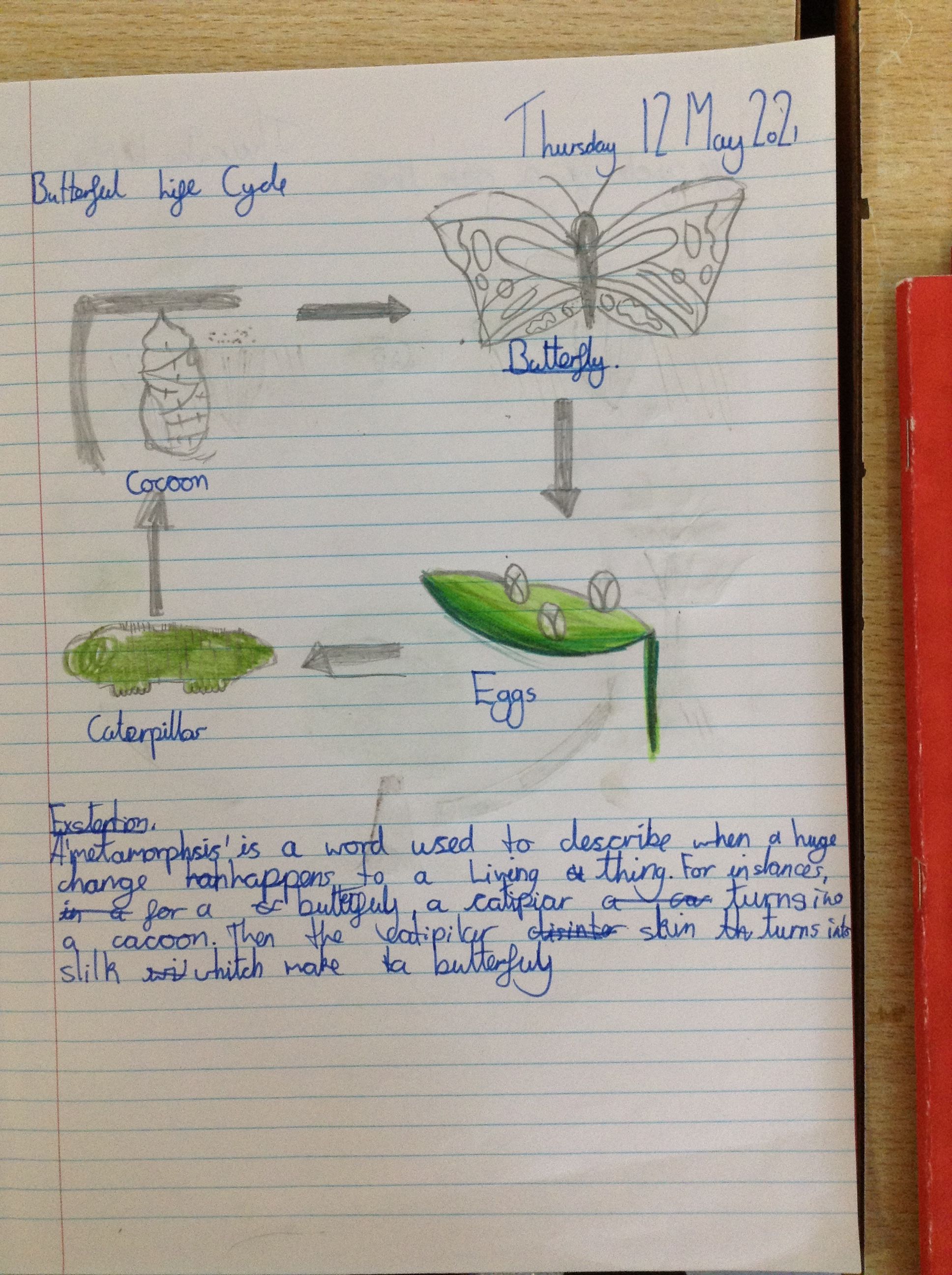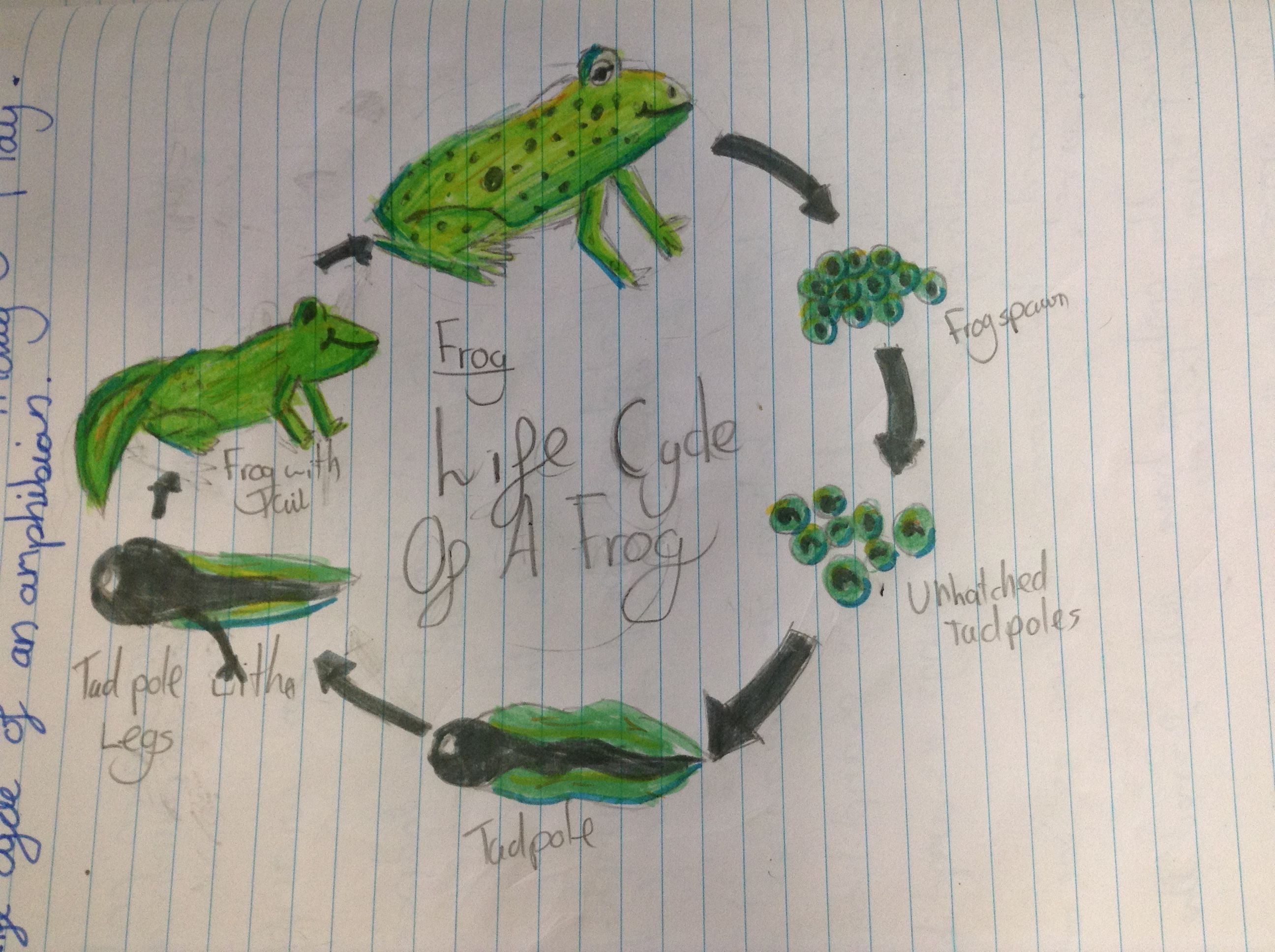 Performing our Haka in PE
We used a range of dance skills to create and perform our own version of the Haka. We looked at canon, unison, repetition and formation. We learnt a routine which we then adapted using these skills and also added in different sport movements to further develop our dance.
Check out the video of us performing! Can you sport the different PE movements?
Odd Sock Day
To launch Anti Bullying week we had our 'Odd Sock Day'- everyone came in wearing odd socks. This was to show that it's OK to be different!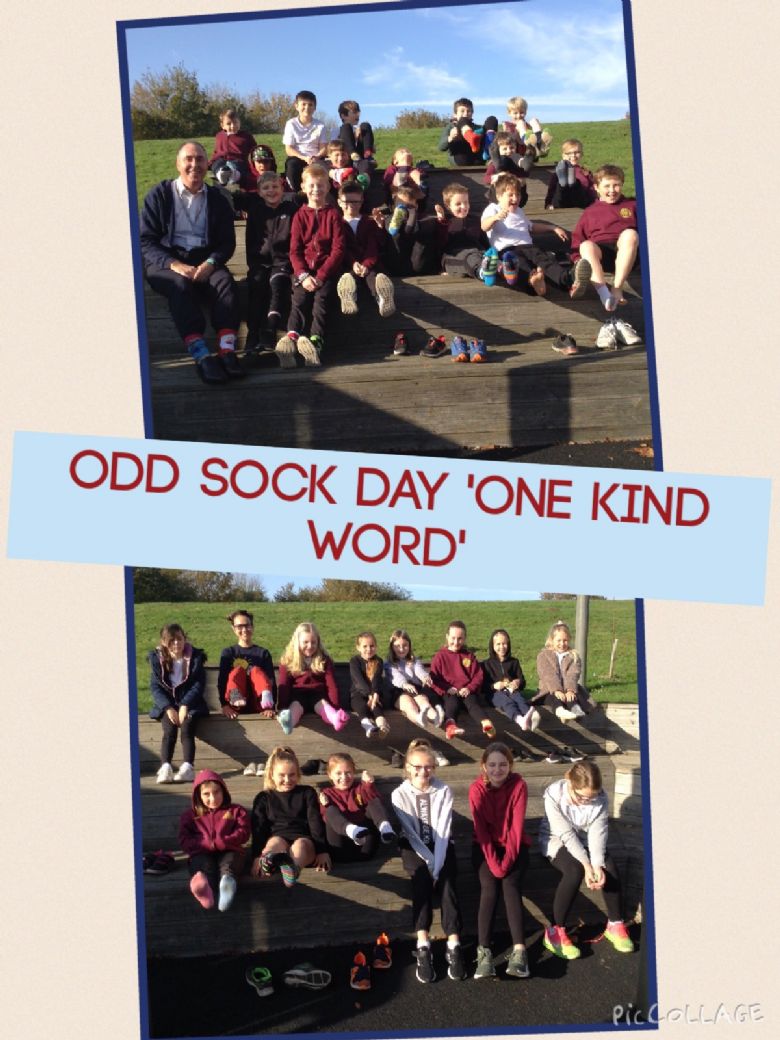 The theme of Odd Sock Day was 'One Kind Word'. In our PSHE lesson we made a kind word chain. It made us all feel great to see all the kind words others said about us.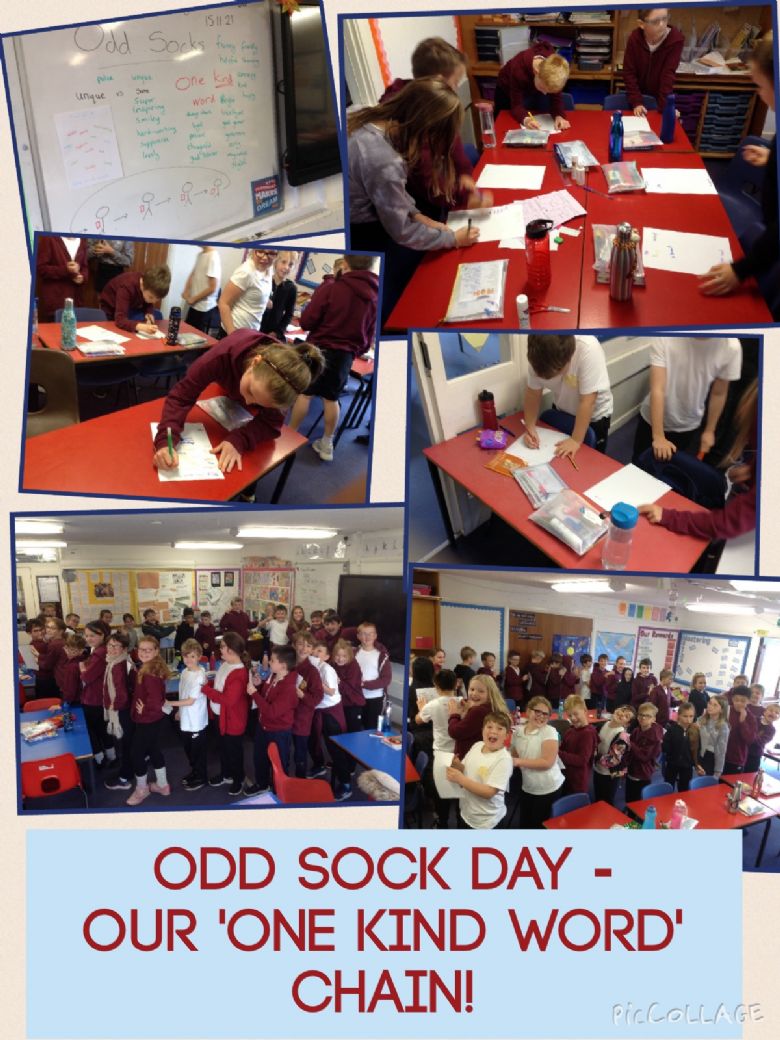 Ancient Greek Day
On Tuesday 19th of October, we had our Ancient Greek Day, where we explored a variety of activities that were related to Ancient Greece. We had so much fun! It all began when we walked into school in our costume; everyone had made such an effort. We had Greek Gods and Goddess, mythical creatures and even one of the Fates! In the morning, we got to research the Ancient Olympics, drama in Ancient Greece and the food that they ate. We also got to design our own Mythical creature, which we based on the mythical creatures that we had been learning about in class. We also had a go at writing our names using the Greek Alphabet; some of us found this tricky because they didn't have certain letters (like 'v', 'j' and 'c').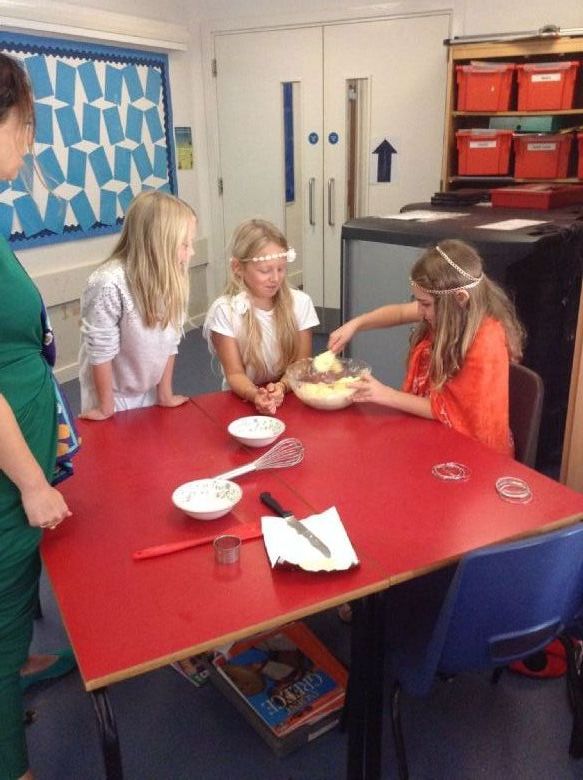 One of the highlights was the Greek cooking we got to try! We all managed to have a go at some part of the cooking. We baked Melomakarona (Greek honey-spiced cookies), Kykeon (mint water barley) and a Greek salad. Some of us got a little messy while we were baking! We could smell the cookies cooking and they smelt delicious. We couldn't wait to try them.
In the afternoon, we went to the hall where we could see all of the yummy food presented! But before we could try it, we did a Greek dance in groups of 3! Some parts were really tricky, but we got better as we carried on practising. Then, we finally got to try the food! Some of us tried food that we had never tried before; olives, feta and houmous. Some of us even managed to go up for seconds and thirds. Finally, we got to try the honey cookies! They were very sticky as we had some honey syrup poured onto them. They were so yummy! The recipes are attached to the bottom of the class page.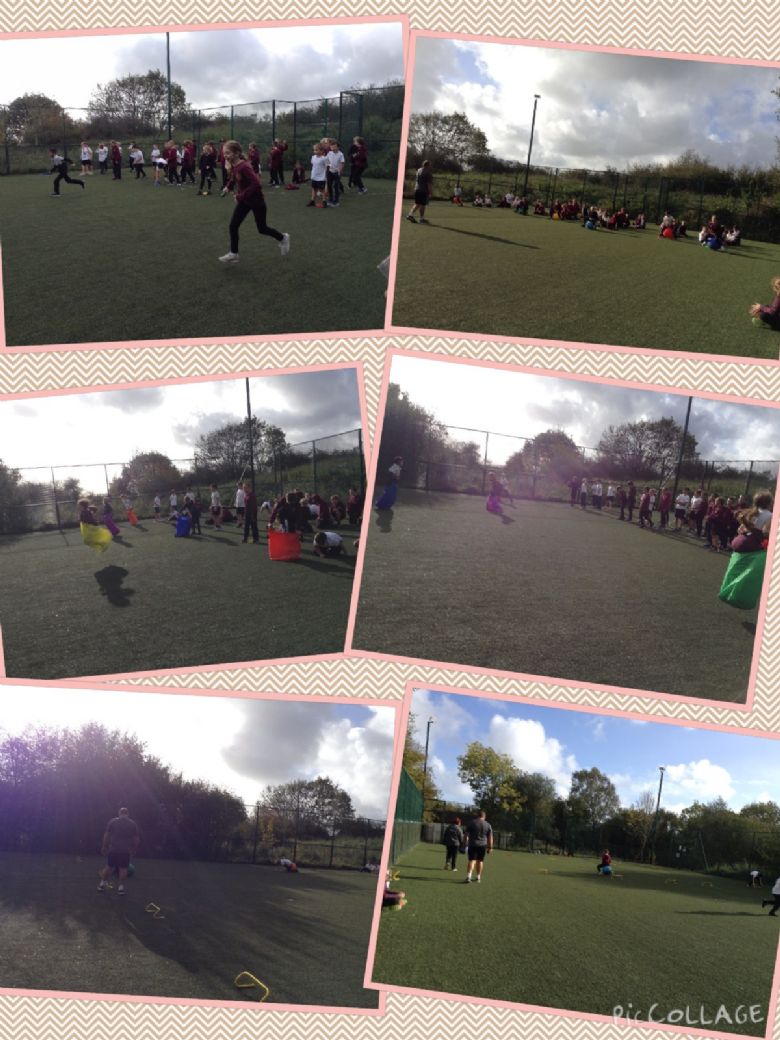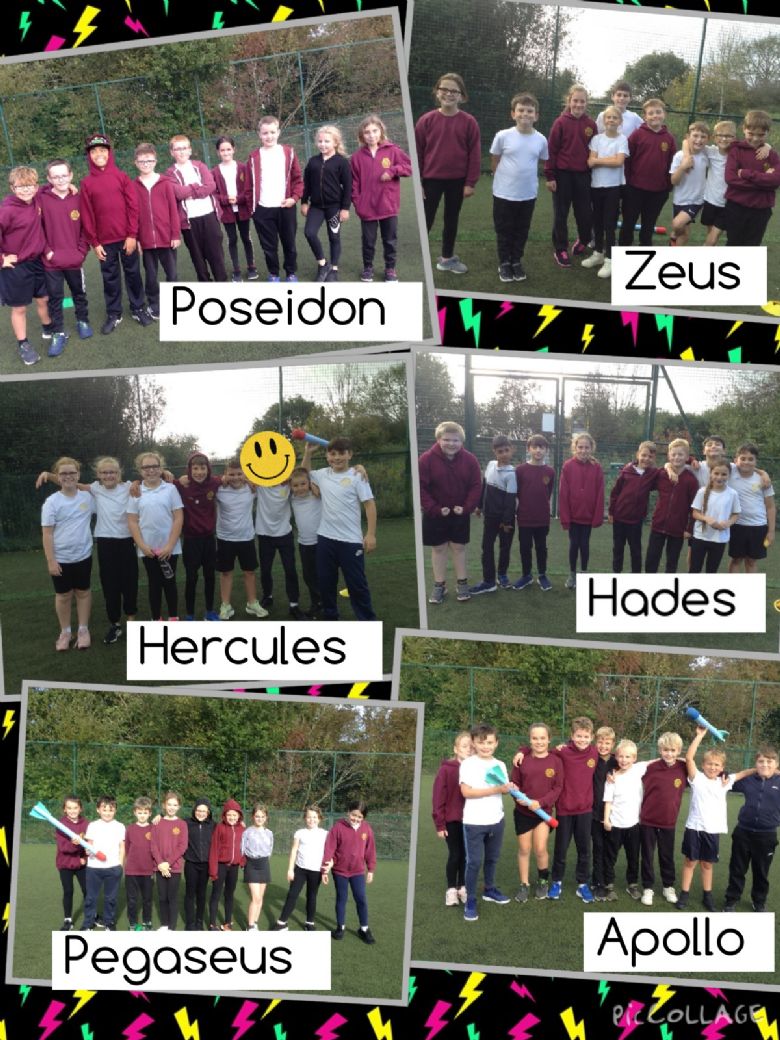 On Wednesday, for our PE lesson, we had an Ancient Greek Olympics! We participated in some of the events that the Ancient Greeks would have competed; however, the girls were allowed to join in and we were fully clothed.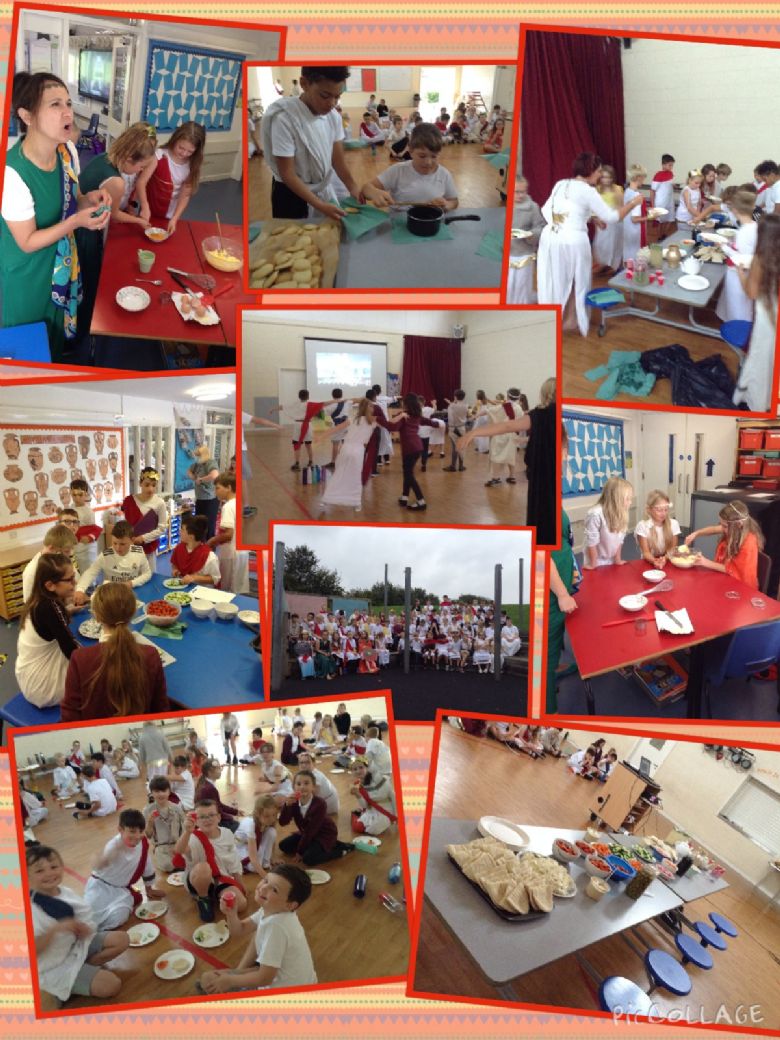 Welcome to Osprey
We are very delighted to welcome you all to Osprey Class. We hope you all had a fabulous summer and that you are excited to be back in school. We are sure that you are all going to enjoy your time in Year 5 with us! Mrs Hendes and I are looking forward to getting to know you all, and we can't wait to see your amazing learning, which we will be sharing on here :)
Our First Class Picture