Kingfisher - YEAR 3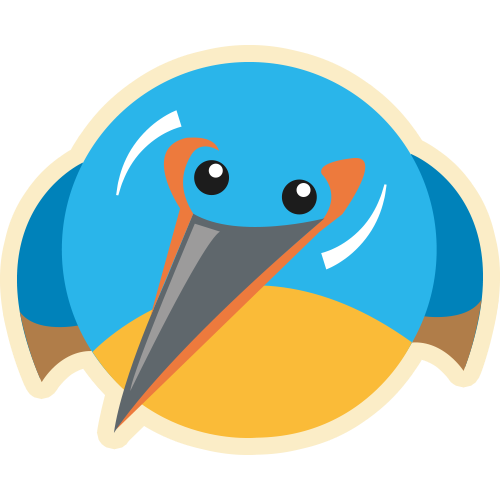 Meet The Team:-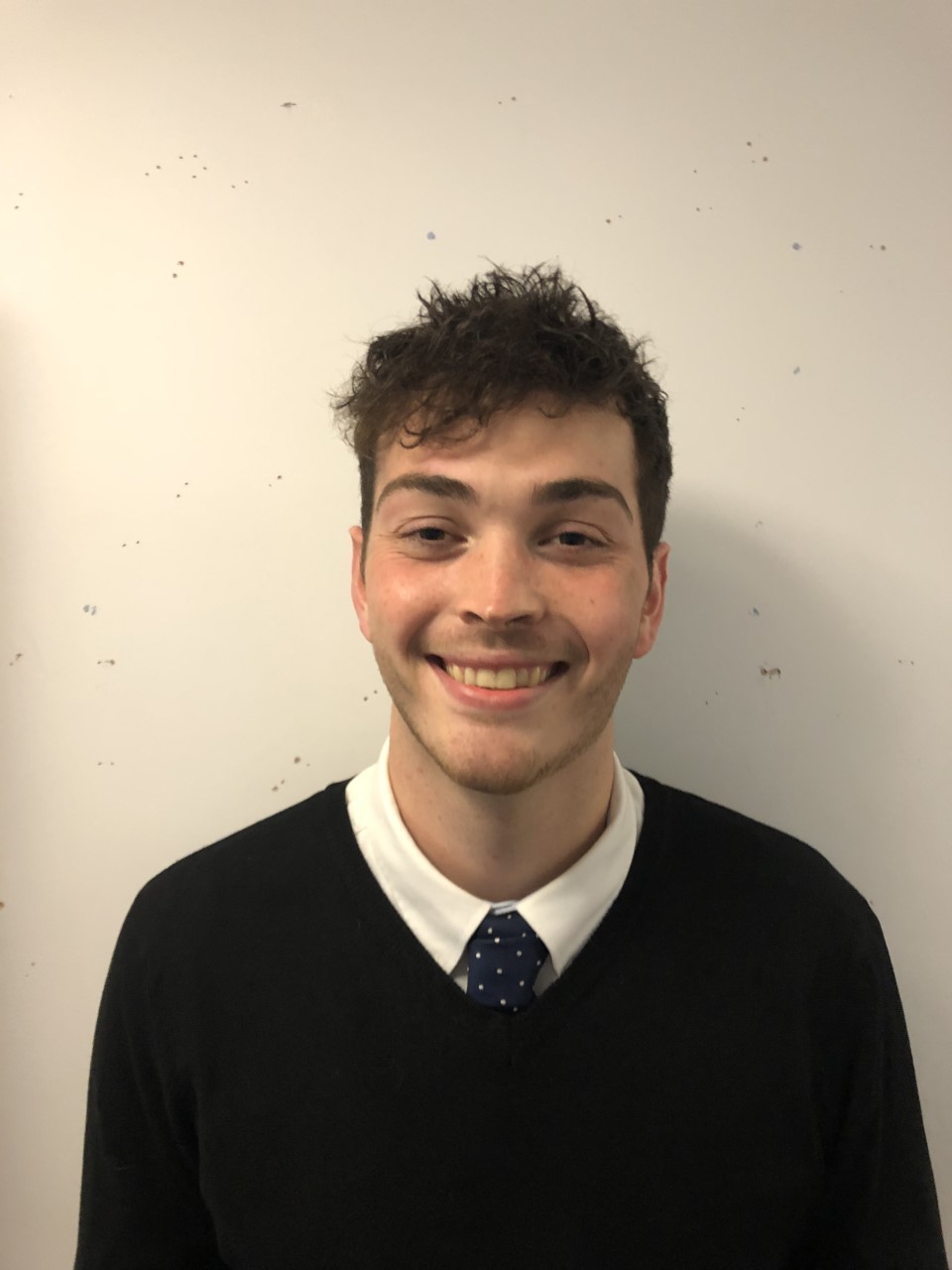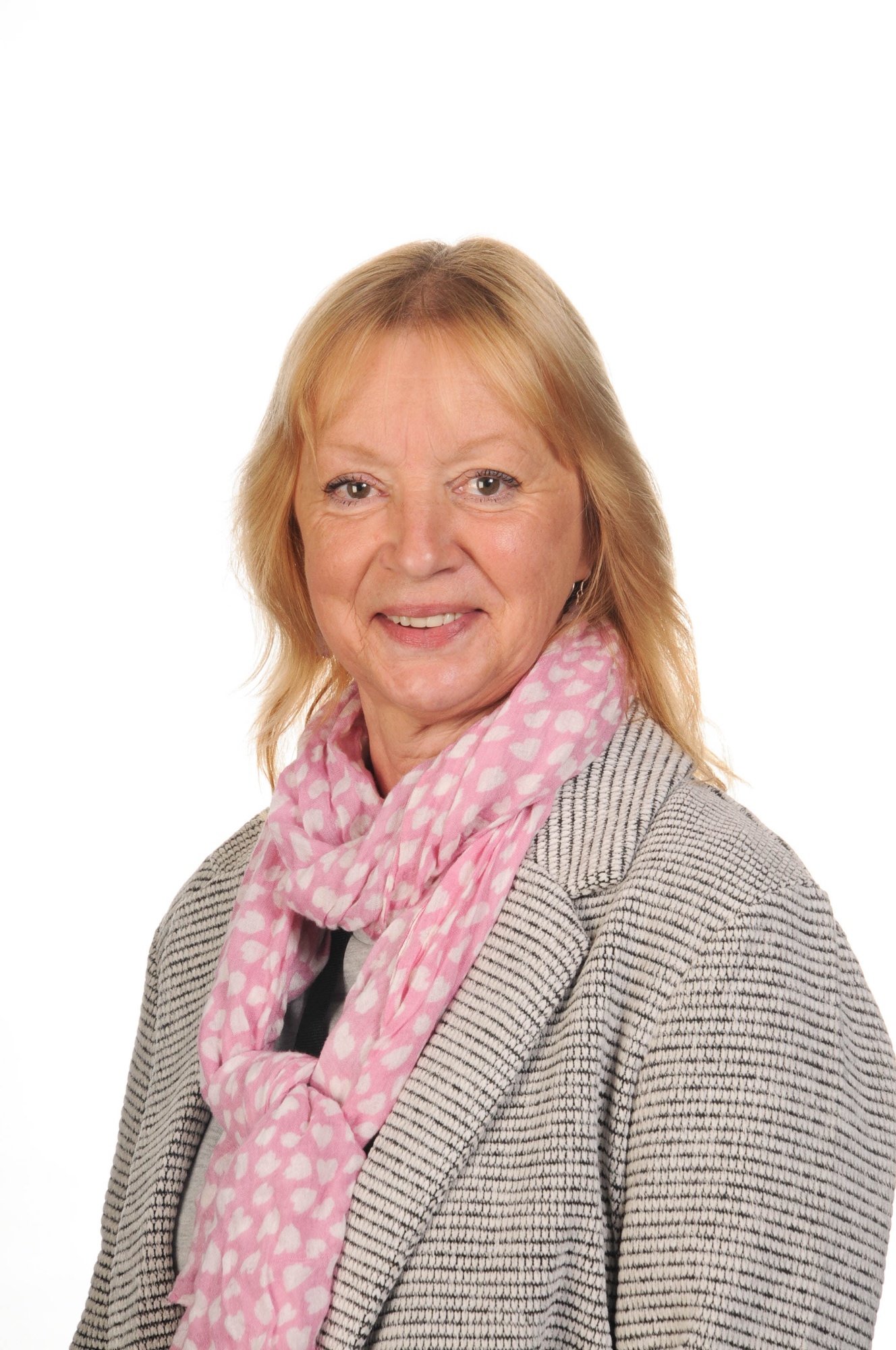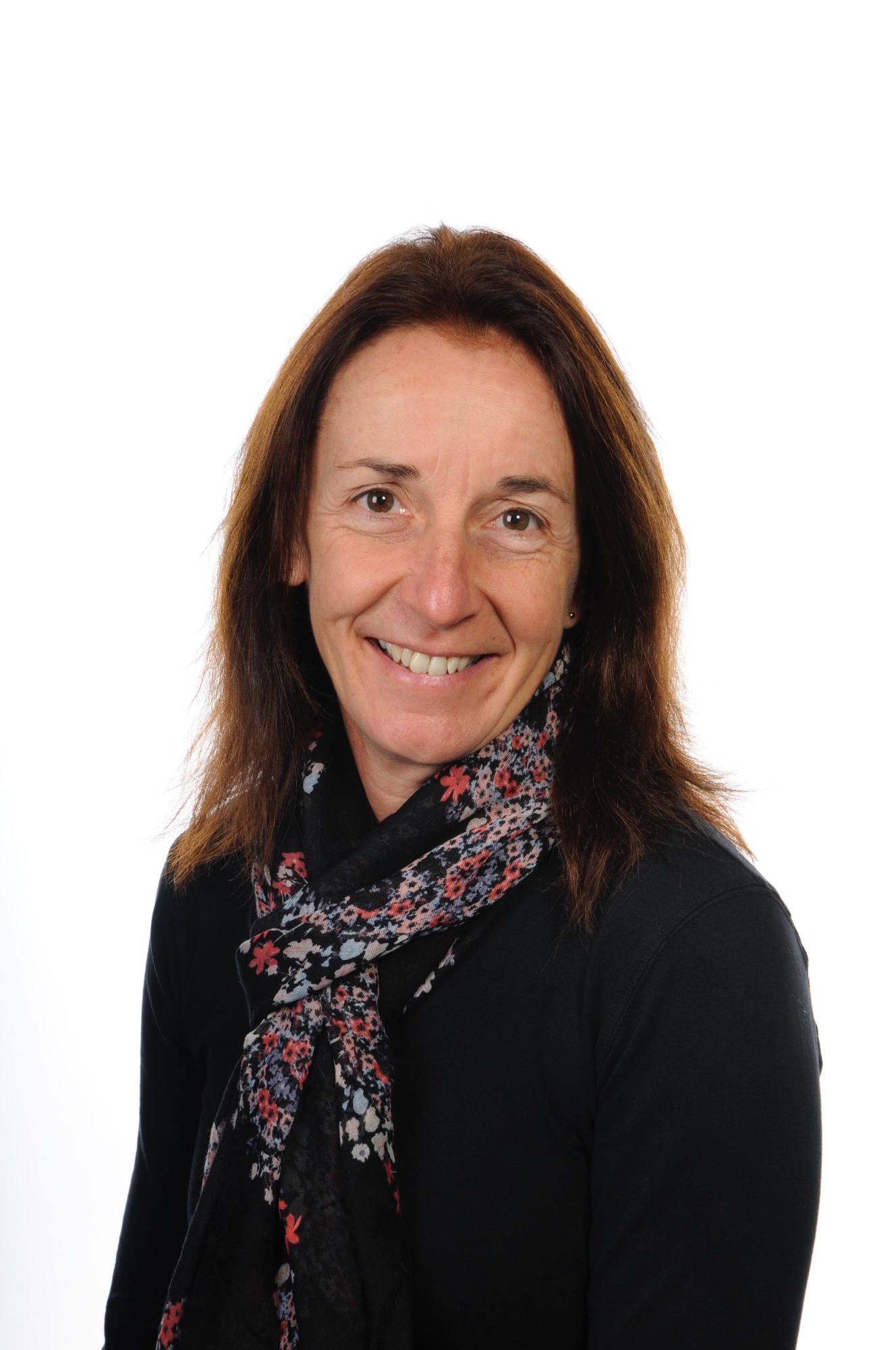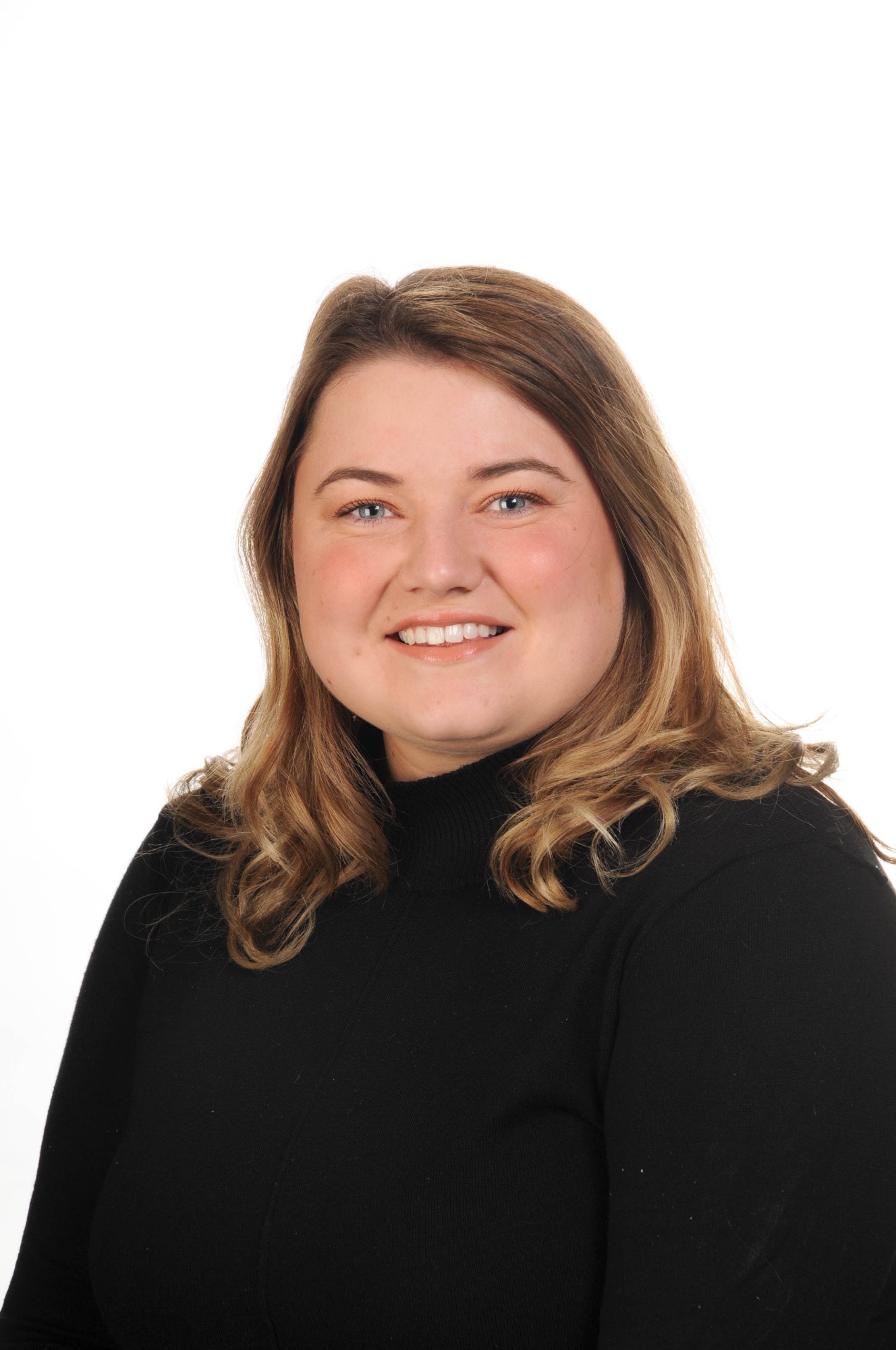 Spring Term
Science
This term we have looked at Animals (including Humans) and Forces and Magnets!
In our lessons focussed on Animals and Humans, we investigated different types of skeletons as well as what our/animal bodies need in order to be fit and healthy!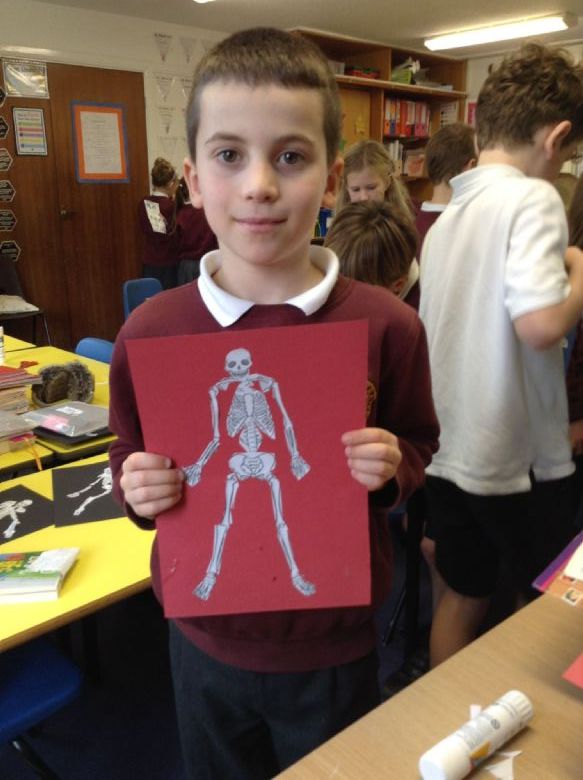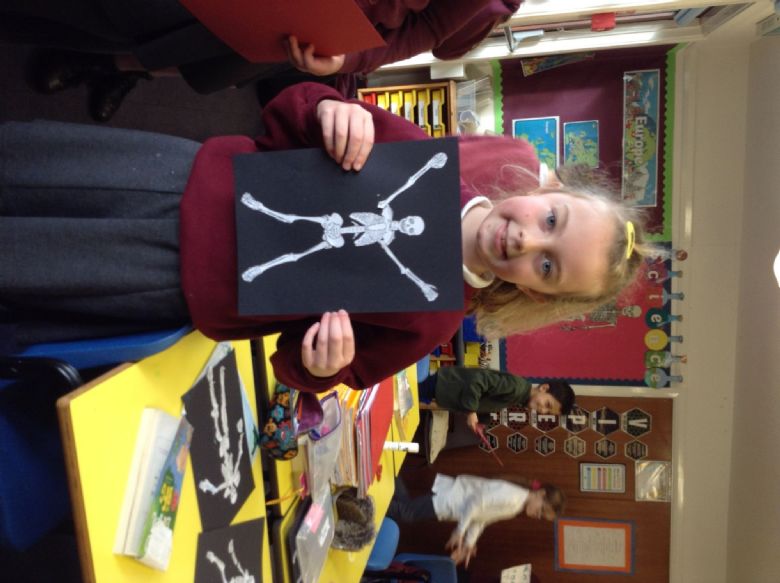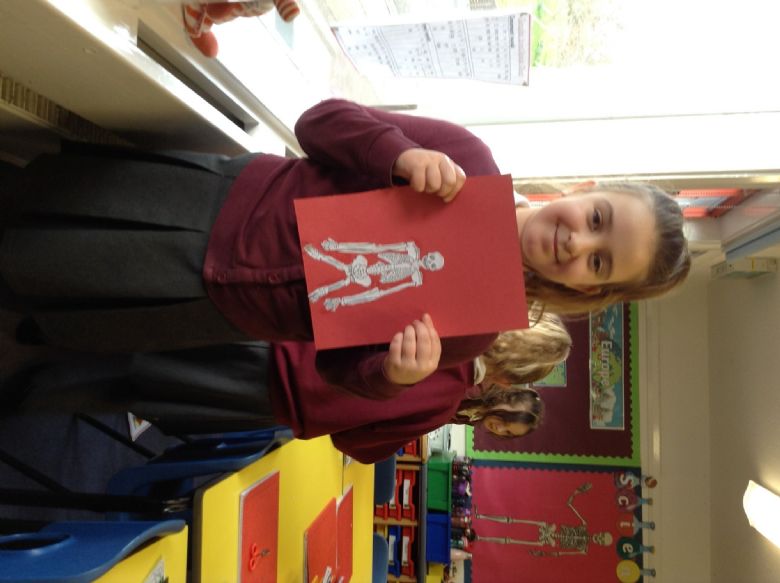 We then moved onto Forces and Magnets. In these lessons we used magnets to feel them 'repel' and 'attract' to certain materials. We had a little hunt around the school to find magnetic and non-magnetic objects! We learned that for a material to be magnetic, it must be made from Iron, Nickel or Cobalt!
Topic - Location, location
This term we have been investigating different places around the world! We started off in Europe, looking specifically at Italy. We did a lot of research about Italy and found out things from famous landmarks to the different climate range around the country!
We then moved our attention to Africa, using Uganda as our case study. We looked at a City called Mbale and more specifically, a village named Namatala! We compared Uganda and Italy together and noticed some real differences in how they both live their lives and how different the surrounding landscapes are!
Reading into Writing
We have looked at a range of books this term in our English lessons.
We started off by reading The Pied Piper of Hamelin by Michael Morpurgo.
We then moved onto The Dreamgiver video short story. We used this magical story to create our own enchanting stories!
The BFG by Roald Dahl is classic and was a massive hit in the class. We used the BFG's Dream Jars to inspire our own mesmerising dreams!
Our final book of the term was Cloud Tea Monkeys. We used our D&T knowledge this book as inspiration for creating our own tea boxes and designed our own flavoured tea! We even had a little tea tasting session!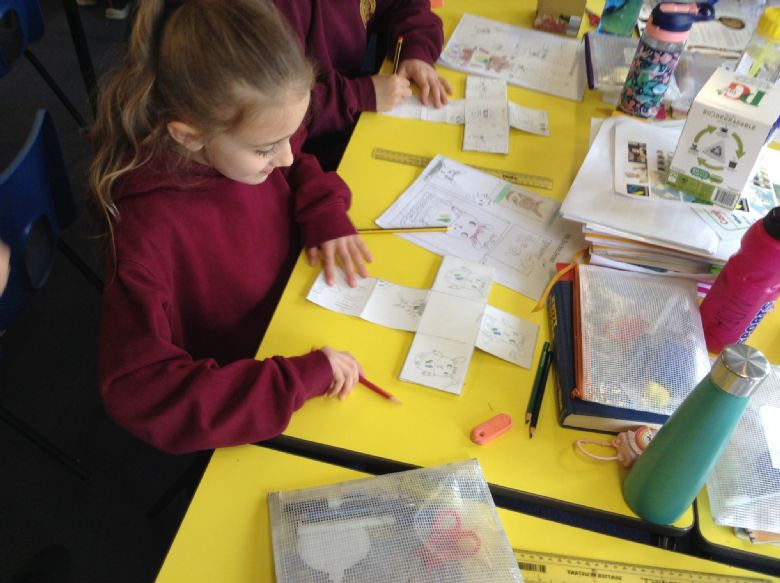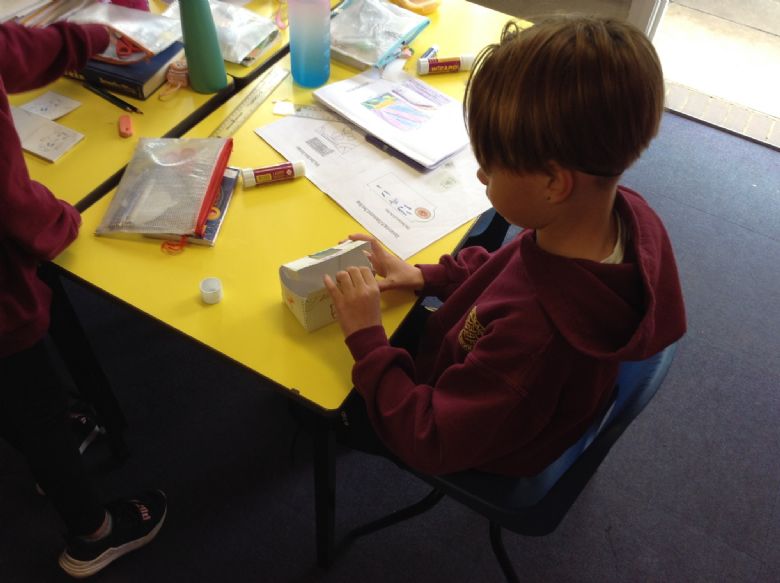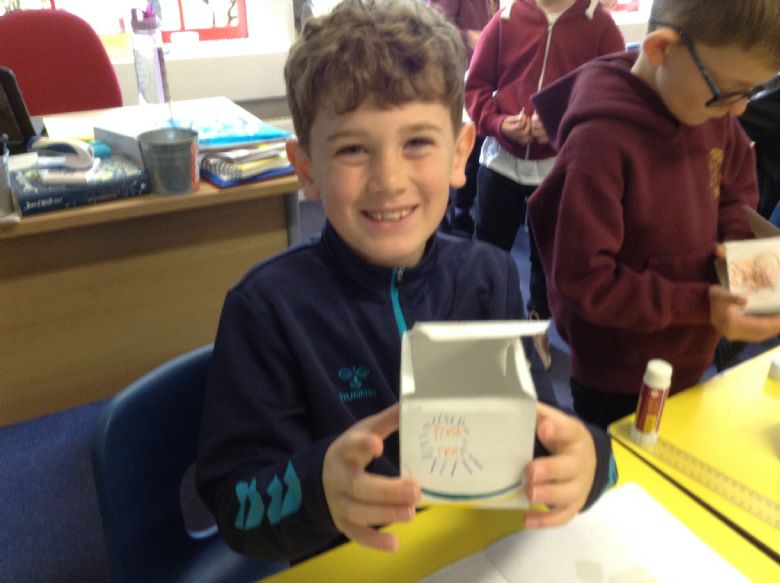 'Twos'day - 2.2.22
On 2.2.22 of this year, we celebrated 'twosday' by having '2-themed' activities. Here's a picture of our paper chain which alternated colours every 2 rings!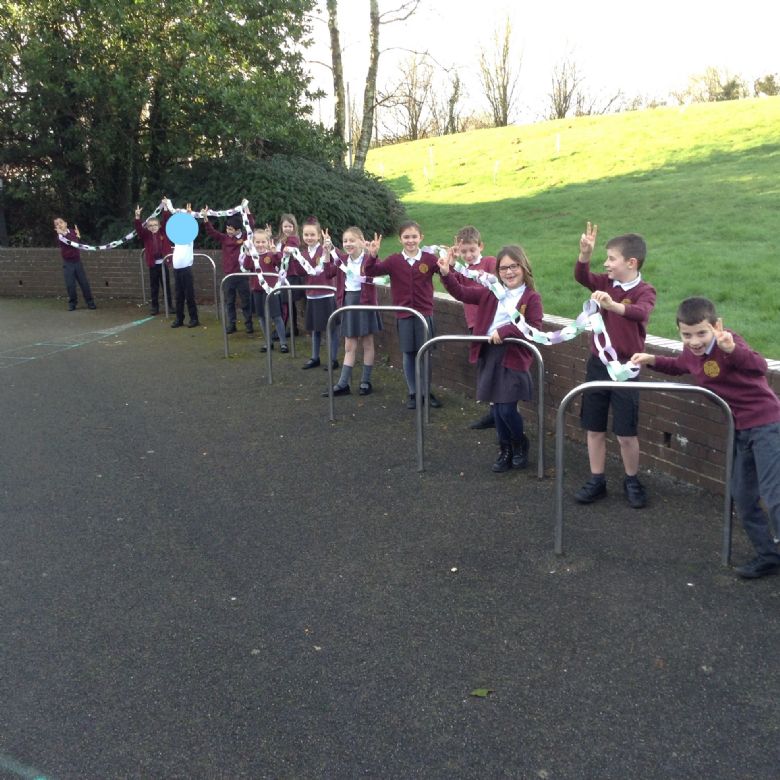 World Book Day
Take a look at our amazing costumes, inspired by our favourite book characters!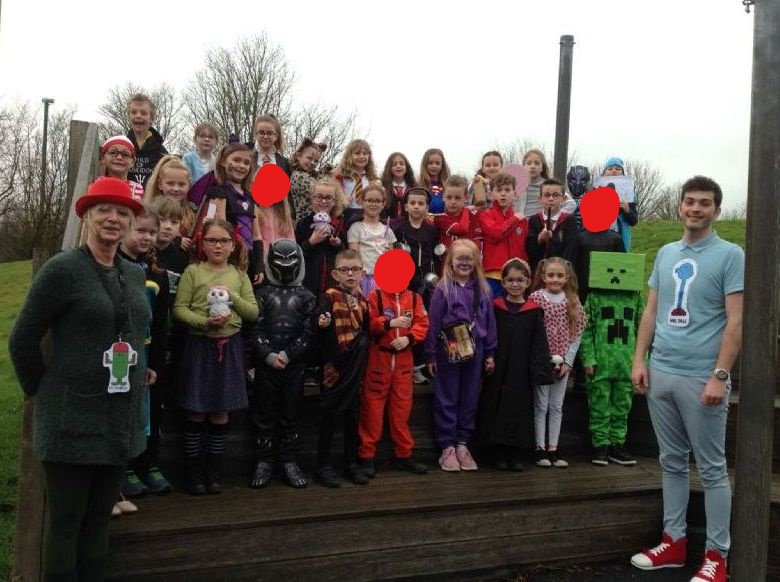 Our class winner went to...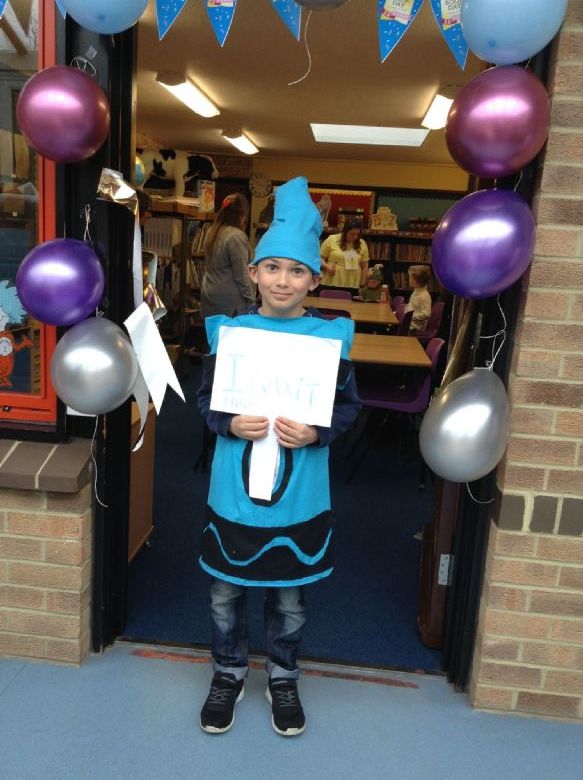 Red Nose Day
As a school, we raised a whopping £1073 for Red Nose Day!! We all came in with wacky hair and crazy hats! Have a look below!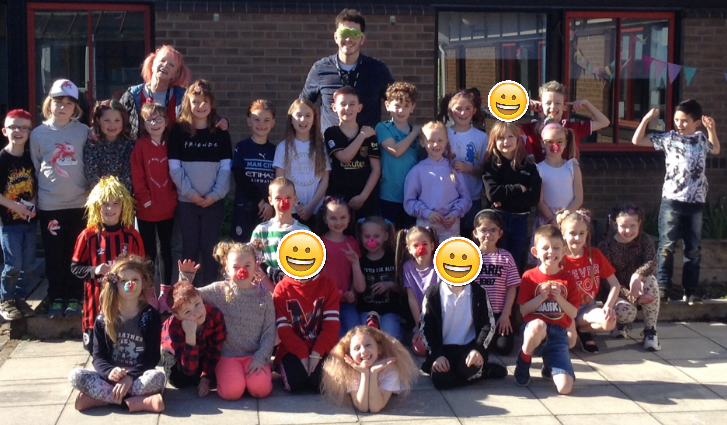 Katie even found the rare 'Cam the Chameleon' and sold it for £40 which she donated it all to Comic Relief, how amazing!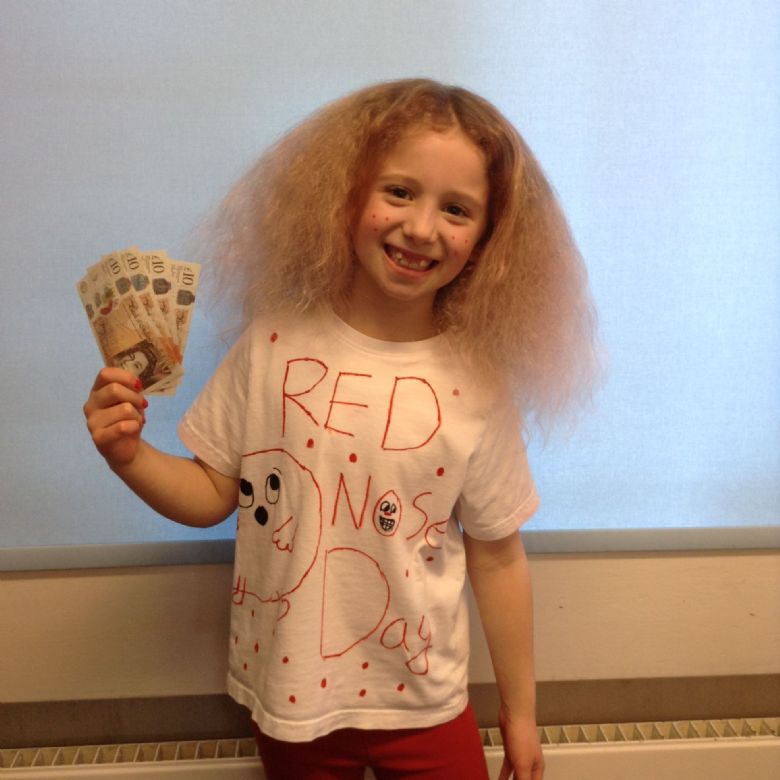 Life Van Visit
The Life Van came to our school. We learnt about some of the internal organs and why it is really important to keep them healthy. We also got to see our friend Gerald too, and helped him resolve an issue with his friends.
Autumn Term
Topic - Stone Age
Over the last few weeks we have been looking at the Stone Age, including what their homes would have looked like. These are some of our very own versions of Stone Age homes!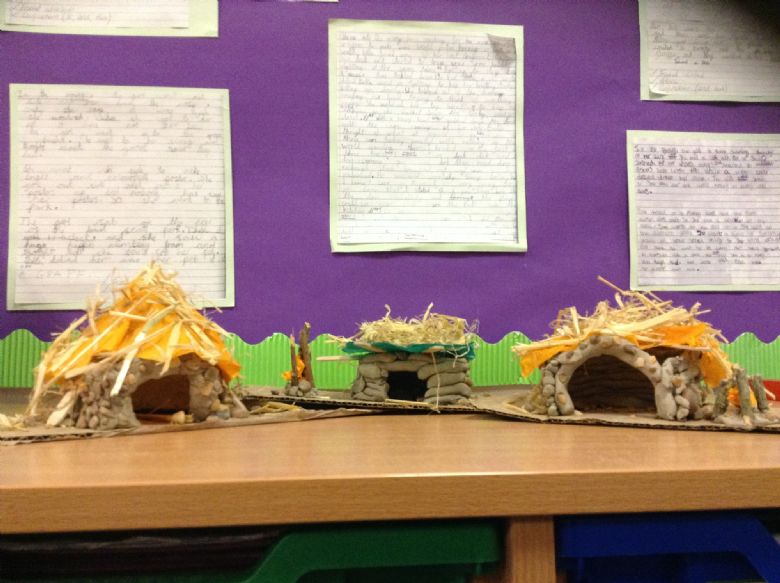 Reading into Writing - The First Drawing by Mordeicai Gerstein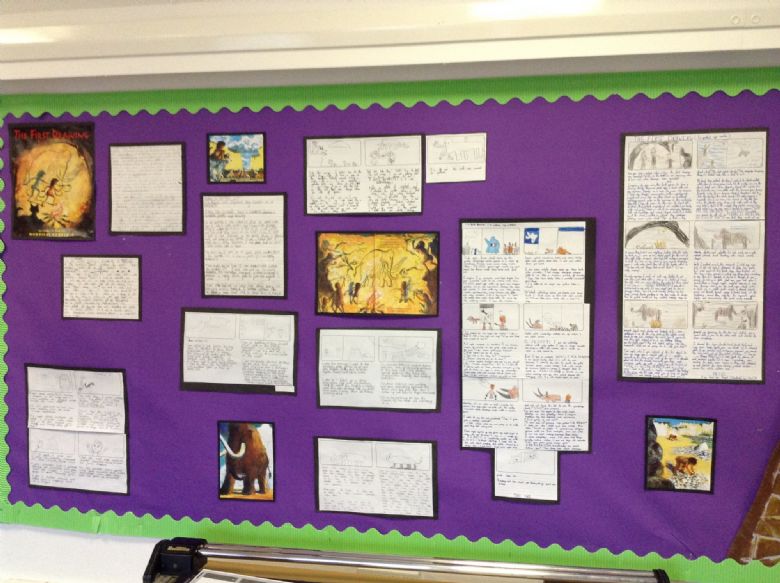 Art gallery - Autumn 2021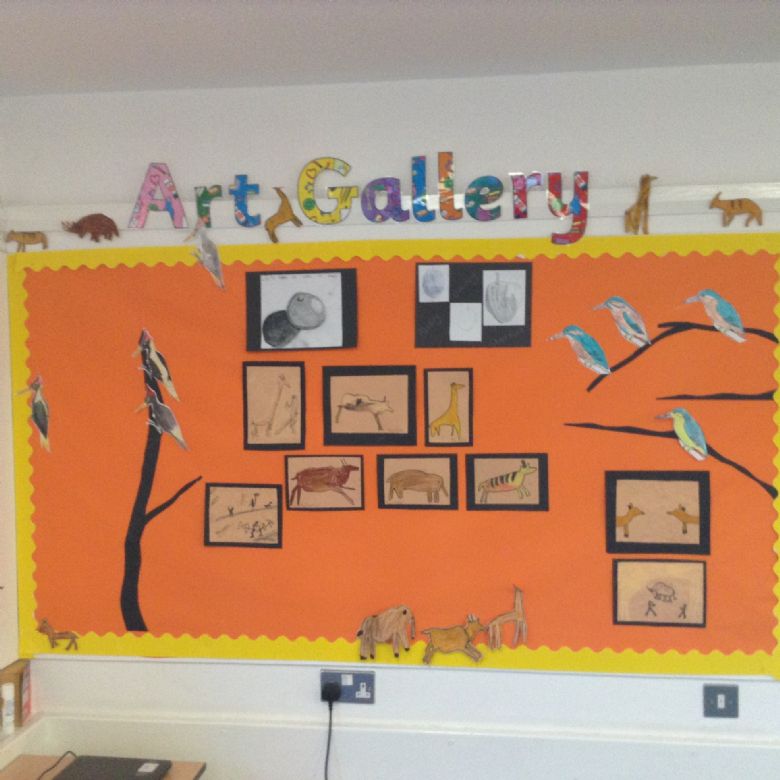 Religious Education - Hinduism
We have done lots of learning about Diwali.
We have created our own Diva lamps and rangoli patterns. As well as learning about the story of Rama and Sita.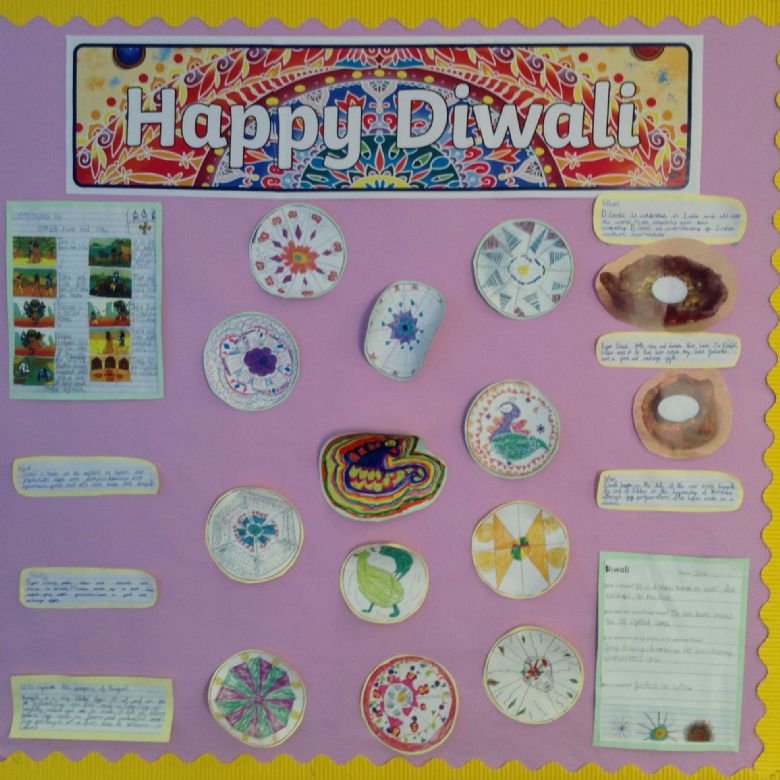 Reading into Writing - 'So Good To Me Display'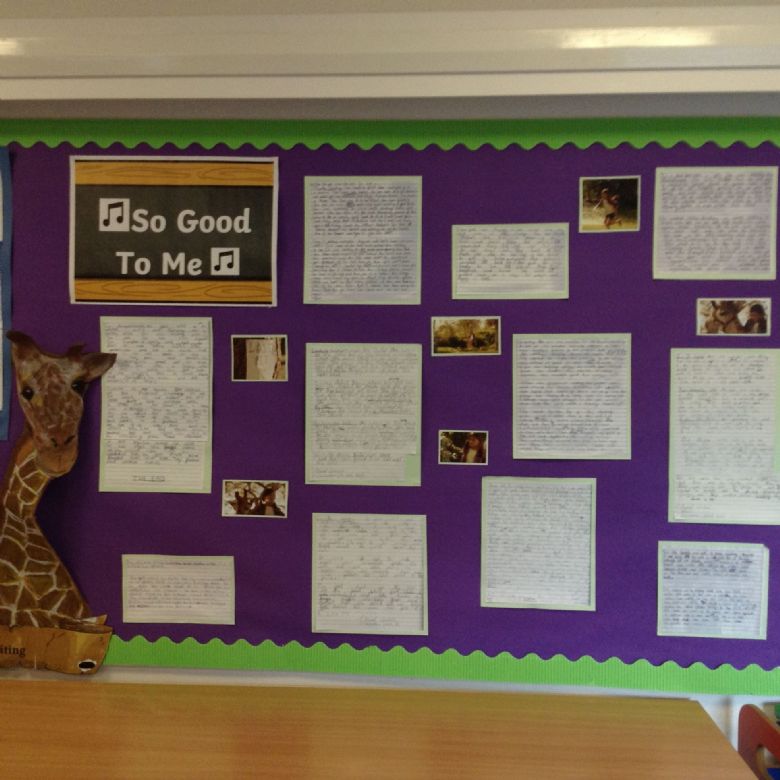 Homework
Homework is set Wednesday and needs to be completed by the following Monday. Please allow time for your child to complete the tasks, they are designed to enhance learning within the class that week and really will help your child. As with all technical things there may be teething problems, please bear with us.
Remember that we have PE on Mondays and Fridays and you need to wear your PE kit into school on these days.