Year 4 Leeson House!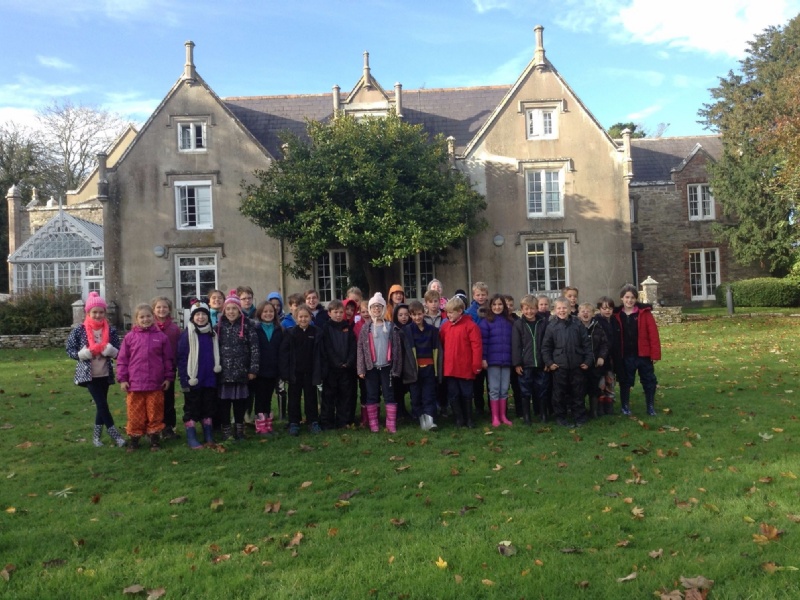 A big congratulations to all Year 4 pupils who recently attended Leeson House on their first residential visit. The children were all amazing!
On Monday 7th of November, everyone arrived with their bags, big smiles and nervous parents in tow. The fun began as soon as we arrived at Leeson House, with a round of activities such orienteering, bird watching and sensory tasks.
It was great to see how well the children worked in new surroundings, all of them were keen and enthusiastic to become involved in the activities. The children were eagerly anticipating the news of who was sharing rooms, I am certain that no-one was disappointed! Let me assure you, all of the children were eager to make their own beds!
Our first day was rounded off by a night walk. The weather was kind to us and the skies cleared revealing the wonders of the universe above us. The children listened attentively to the Leeson House staff, as they taught us about the constellations. The children settled well in their new bedrooms and without too much persuasion, snuggled down to a good night's sleep. It is always very satisfying for the staff involved, to see children who may have been a little apprehensive before their visit, achieve this goal.
The second day of our visit involved a walk along the Priests Way and coastal path, this gave the children a great opportunity to enjoy the spectacular landscapes that surround us here in Dorset and to learn about our local history and folk-law. The Leeson House staff are great at capturing the children's imaginations with tales of smugglers and ship-wrecks. I am certain that most children were spurred on to complete their walk in record time by Mr France's singing!
Our return to Leeson House revealed some rather tired children, however they were all happy to spend their money in the gift shop! (As always, the time taken to settle down to sleep on night two was far less than night one!)
Our final day at Leeson House involved a round of Pond Dipping and Team Building activities. It was very refreshing to notice how the children encouraged each other to tackle these tricky tasks together. There were some great conversations, team hugs and all round support seen by our staff. Working together, all teams found that they could be successful. These are skills that go way beyond the grounds of Leeson House and are the seed for some very important Life Skills.
I feel very strongly that residential trips such as this one provide our pupils with the very best broad and balanced education that is sometimes difficult to achieve in the constraints of the classroom. It is a real pleasure to watch ALL children, over the space of just three days, become more confident, independent and resourceful.
None of this would be possible without the support of our staff and I would like to say a HUGE THANK-YOU to MR FRANCE, MISS MEACHER, MRS MCGRAIL, MISS HAMMETT, MRS TALBOTT, MRS PORTER, MRS GOULD & MRS DOMINEY for their hard work.
For a glimpse of some of the fun and games, please take a look at our Leeson House photo album on our Year 4 web-pages.
Mrs Claire Dunn
Year 4 Class Teacher