Christmas Music Concert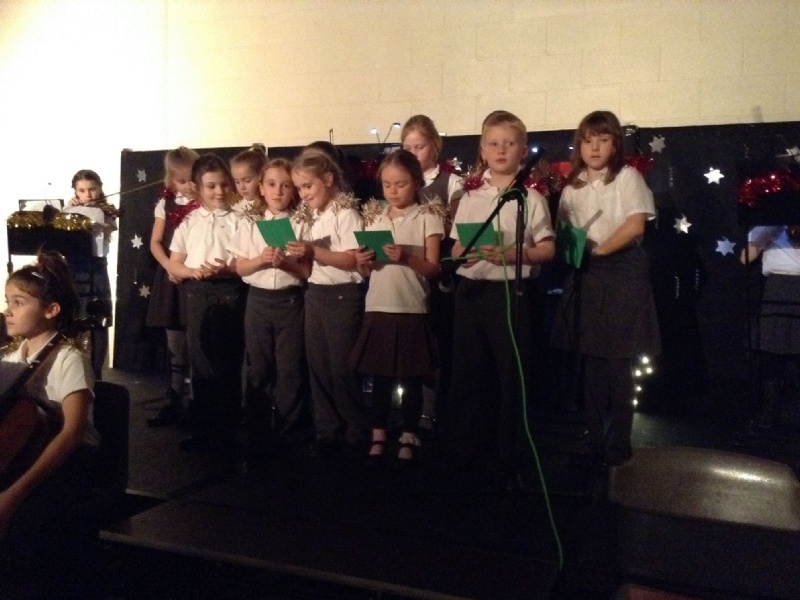 On Tuesday 6th December, the children involved in music at Lytchett Matravers Primary School performed an array of songs and musical pieces to entertain as many people as we could, spreading Christmas Cheer!
This started at 3pm from the Year 2 classrooms, whereby the Junior Choir sang some festive songs that they had been learning this term - they sounded gorgeous and this was very well received by parents and children as school finished for the end of the day.
The afternoon turned quickly into the evening and by 6.00pm, the hall was full to the brim with every chair occupied and parents stood at the back. Lights were dimmed and the concert began, with what has become a tradition at LMPS, 'Now Light One Thousand Christmas Lights' which Samuel Tomlinson-Mynors started as a soloist on the metallaphone. This piece built and built, until both choirs and all of orchestra were playing; standing at the front I could feel the energy from our children!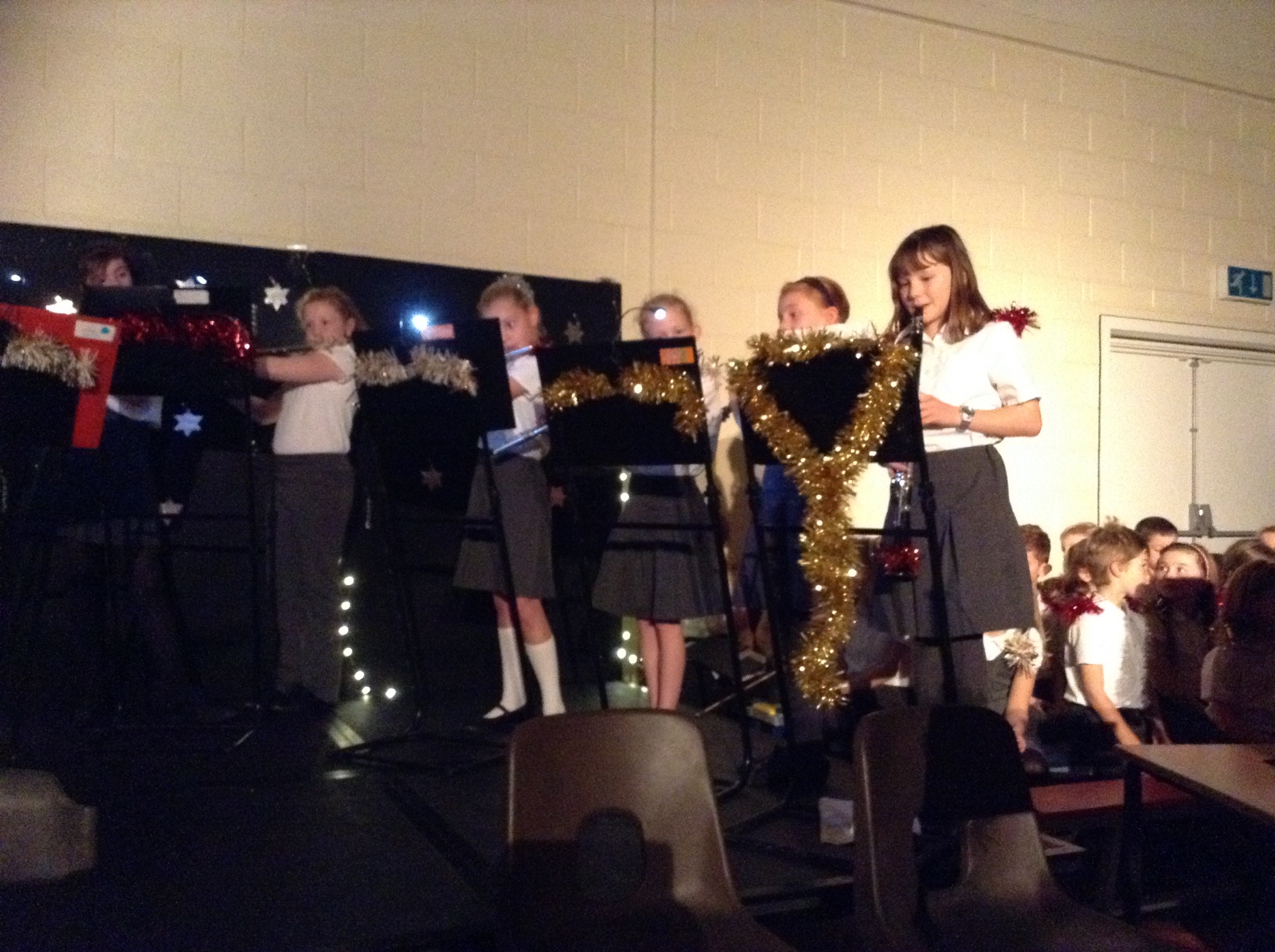 Following our opening piece, we had performances from every instrument that is learned at LMPS; woodwind, brass, string, percussion and choir. All the children were well rehearsed and I was exceptionally proud of every single one; Paul Steven's and Sophie Haslett's rendition of 'Seven Years' on guitar was particularly captivating, even more so to learn that they had arranged it themselves with little input from their guitar teacher. The evening culminated in three joint choir and orchestra items, which we all enjoy and demonstrate that enjoyment, participation and energy are the core values that I have had the luxury of sharing with the children and staff and Lytchett Matravers Primary School.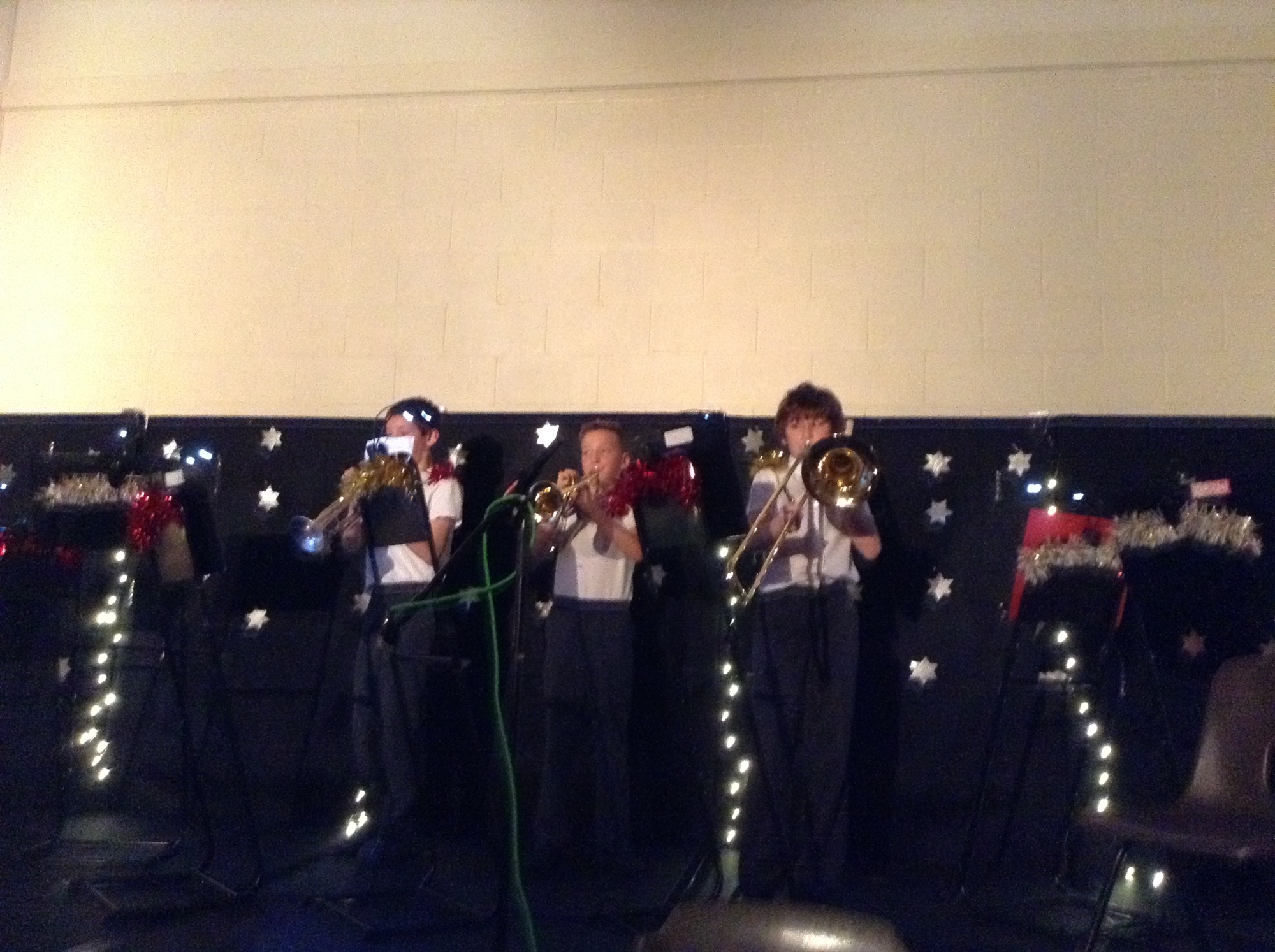 The years I have spent at Lytchett Matravers Primary School have been wonderfully inspiring, at times challenging, but always immensely rewarding; I have many fond memories and I hope to continue to be a small part of the music at LMPS in the future.
Thank you for your continued support over the years,
Mrs Sacha Pratten
Music Leader