Y6 Victorian Drama Day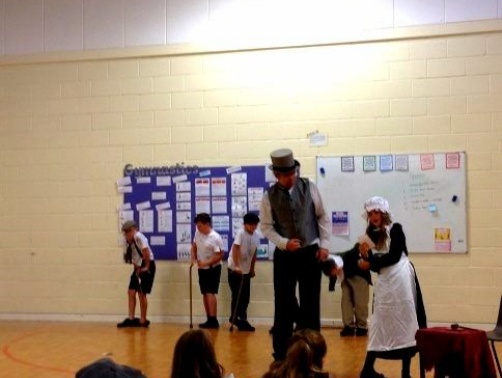 Our Victorian Drama Day with the Treehouse Theatre
On 18th of October, we had an amazing experience; a Victorian Drama day with the Treehouse Theatre. Since, we had been learning about the Victorians, we knew all the answers to the questions!
It all began when we walked into school; the costumes were great, you could tell who the rich Victorians were and who were the poor Victorians. Some boys wore a jacket and top hat and some girls wore beautiful silk dresses. Other children had coal on their faces and were dressed as chimney sweeps.
In the hall, we were split into four different groups. Each group told a different story about Victorian child workers from factory workers, miners, chimney sweeps and domestic servants.
It was a great day as we also got to miss lessons! We had a laugh with our friends - everyone had a part! At the end of the day, we didn't want it to be over. We all love drama and year 6 were so lucky to have this opportunity.
Year 6 Children