Year 3 - Stonehenge Educational Visit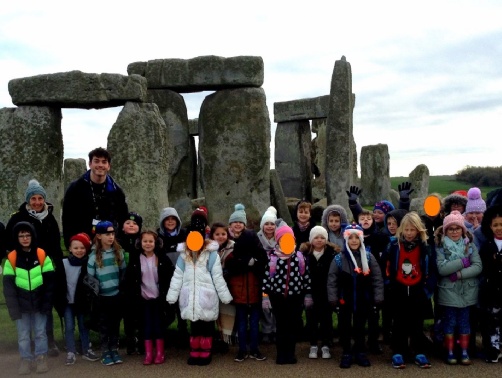 On Tuesday 6th December, Year 3 set off on their FIRST EVER school trip! Over the Autumn Term, we have been researching and learning about the Stone Age, so were better to go than the mysterious Stonehenge! We had a guided tour around the stones where we had the chance to ask any questions that we had to the experts (they were very impressed by our curiosity!).
We stopped for lunch and then went straight to the visitor centre where we were immersed in their panoramic simulator, taking us through the process of Stonehenge being made! We followed that with a visit to the Stone Age round houses which helped us visualise the clay round houses we had made the week before!
Finally, we took part in a Bronze Age burial ceremony which was fascinating. We all had such an incredible and exciting time!
Written by the Year 3 Children