Sailing Away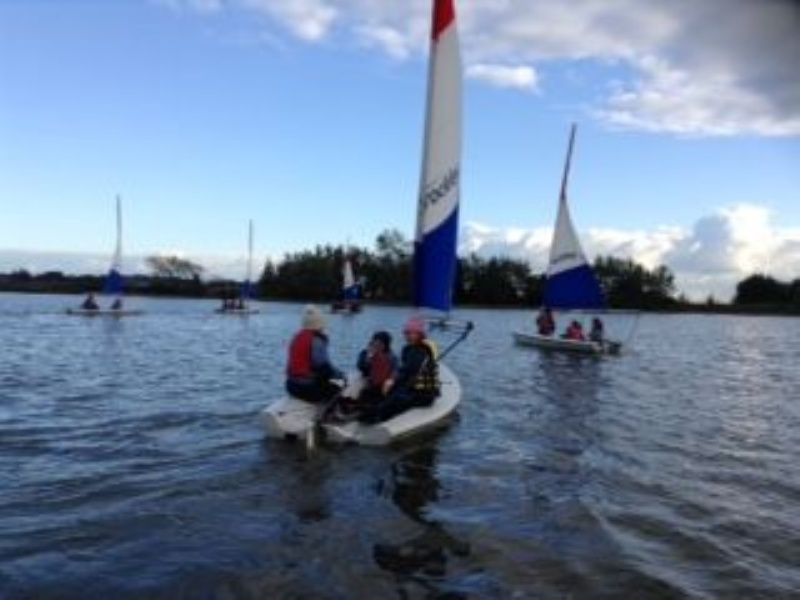 Sailing News... Once again, a heroic group of Year 5 and Year 6 children took part in a taster sailing session with Rockley Water Sports on Poole Park Lake.
Remarkably, for the first time since LMPS has been sailing, there was not a single capsize! The instructors were overwhelmed by the enthusiasm and resilience that our children showed. It was a chilly, windy evening - all children listened intently to the instruction and then eagerly clambered into the boats and sailed off with confidence.
Everyone came off the water with beaming smiles, proud of their incredible achievements.
I look forward to seeing you all after Easter for the 6 week, Level 1 or 2, RYA course.
Well done everyone!
Isabella D'Arcy-Wykes, James Harrington, Charlie Wainwright, Lottie Griffiths, Martha Graham, Rosanna Henshaw, Tao Partridge, Ruby Hector, Lucy Mills, Morgan Golden, Sapphire Stanton, Mia Case, Una Flinter-Neville, George Percy, Lucy Bagg, Persephone Matthews