Manor Mile Success!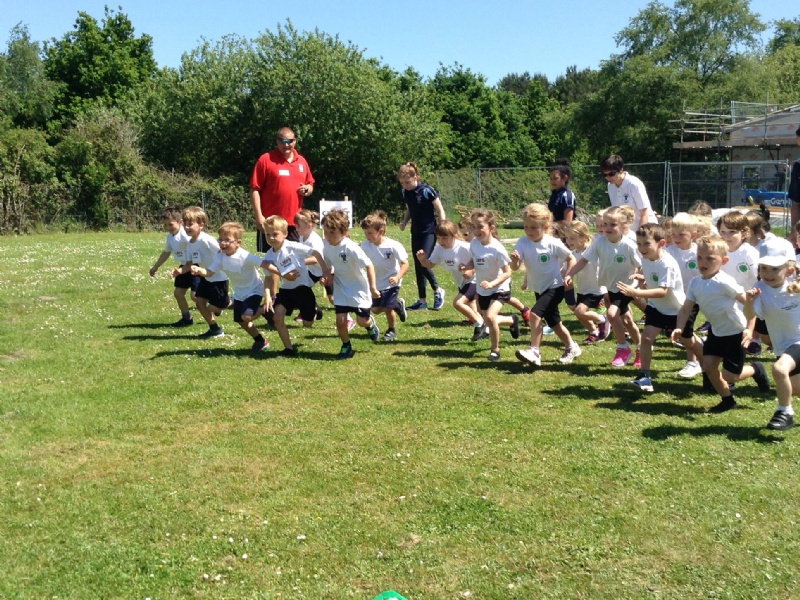 Mrs Murray and Mr Noyce are incredibly proud of the attitude and achievements of all our runners. The team spirit and support was fantastic.
Manor Mile by Alyssia Woods: (Year 5)
When it was the day of the Manor Mile I was really nervous and I thought it would be really hard! We got there and the little ones ran first so I cheered them all and said "keep going, don't stop!" It was eventually my turn and all I could hear was people shouting for me and I knew that I could do this. Mr Noyce said, "On our marks, get set and go!" I saw my Mum shouting for me. When I got to the finish and I'd won, I was so happy that I had done it. I had an ice lolly at the end! Thank you so much to Mrs Murray and Mr Noyce for making this happen and well done to everyone!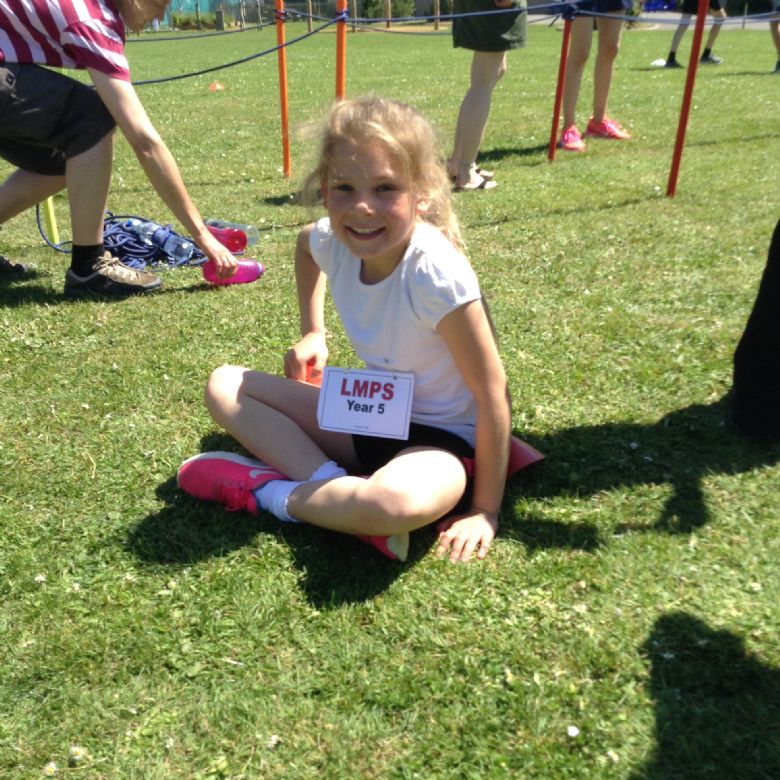 Manor Mile by Juno Woods and Robert Schofield: (Year 2)
The Manor Mile is a running event and this year we all ran around Sandford School's field. It was very fun but hard in the sun! All the people who did the Manor Mile tried their very best! Well done everyone!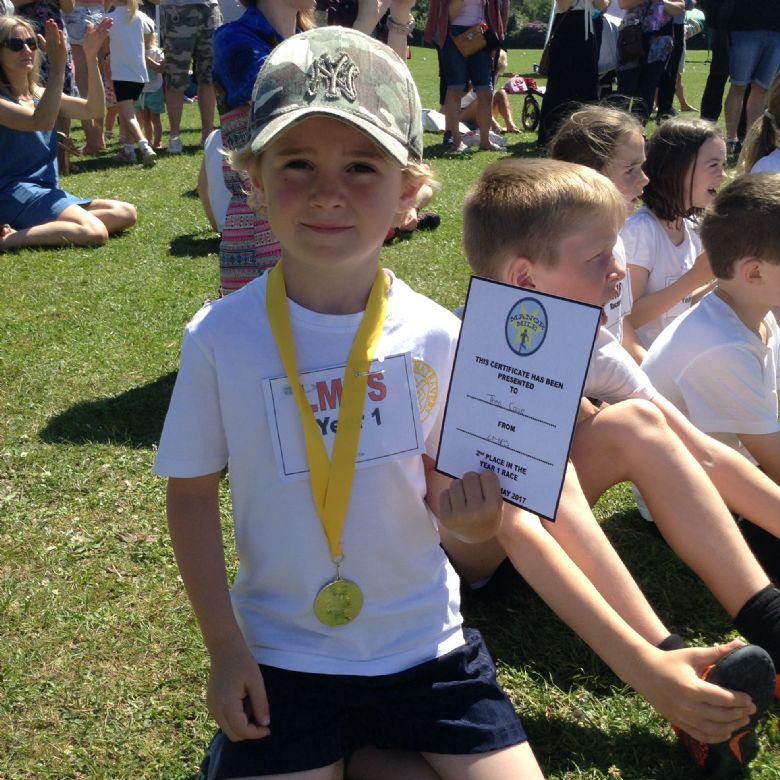 We have collected quite a lot of silverware from the Manor Mile this year with some excellent performances.
We came runner up in Reception, first overall in Key Stage 1 and first overall in both lower and upper Key Stage 2.
We have very talented runners at our school and we are proud of every single child who took part. However, lots of our runners placed this year, so deserve an extra- special mention! Well done to...
Reception: 1st-George Jolob
Year 1: 1st -Sophie Mills 1st-Ellison Gibbons 2nd- Theo Case
Year 2: 1st- Juno Woods, 2nd-Shaya Bellows, 3rd-Evie Goble 2nd-Robert Schofield
Year 3: 2nd-Matilda Wood 1st-Fletcher Murray, 3rd- Archie Martin
Year 4: 3rd- Martha Vujicic
Year 5: 1st- Alyssia Woods 1st- Will Goss, 2nd- George Kleinschmidt
Year 6: 1st - Elexa Haslam, 3rd- Finley Girdler.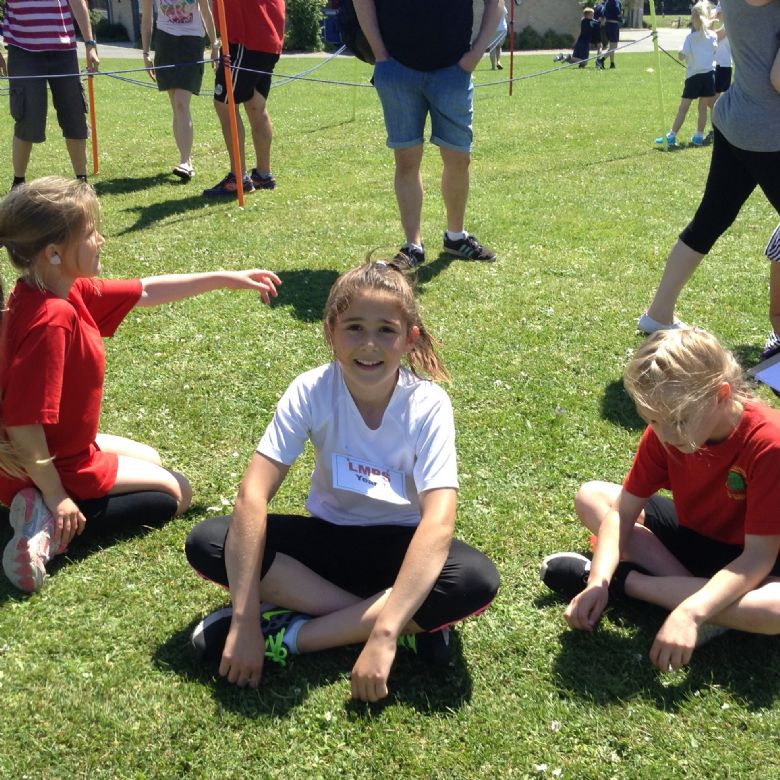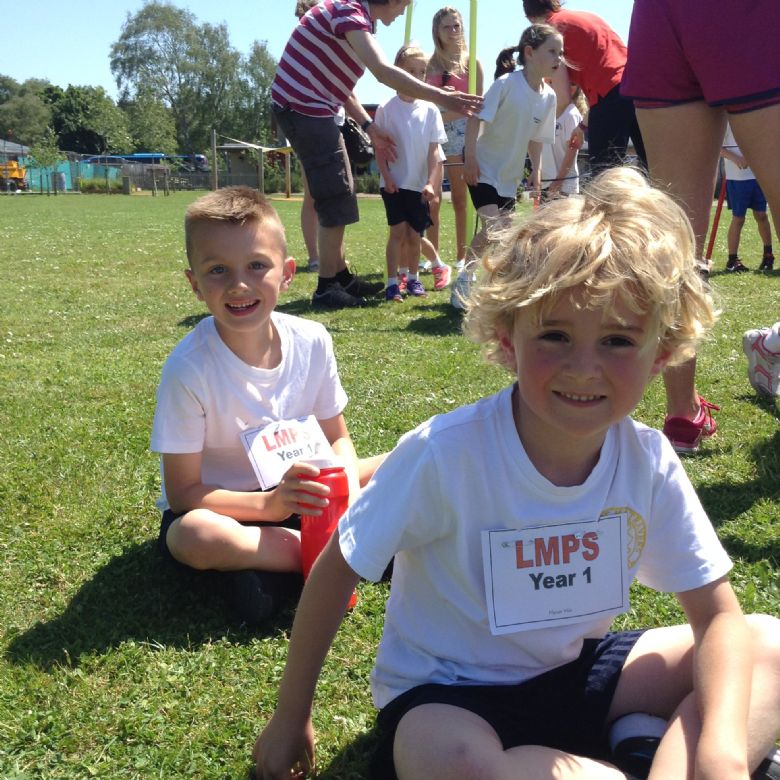 Finally, we would like to thank all of the parents and families of our runners for supporting this event, with particular thanks to Mrs Haslam, Ms Pryce, Miss Winkworth and Mrs Miller who were roped in to have jobs on the day!
It really was a fantastic day for our children,
Mrs Murray, Mr Noyce and Mr Burton.