Pyramid Music Festival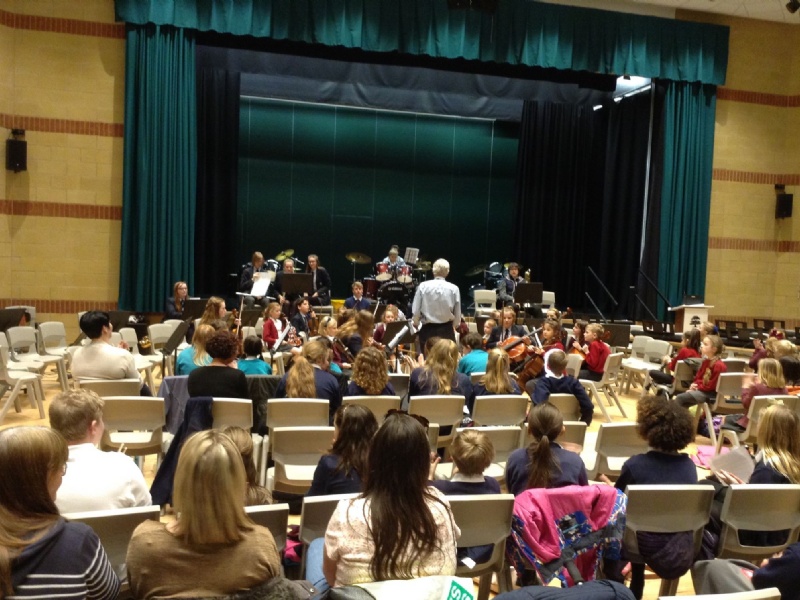 On Tuesday the 21st of March, Lytchett Matravers Primary School's Orchestra and some other musicians went to Lytchett Minster to join other schools in our Pyramid to have a workshop and then have a concert at the end of the day. As keen instrument players ourselves, we came along to see what the afternoon had to offer.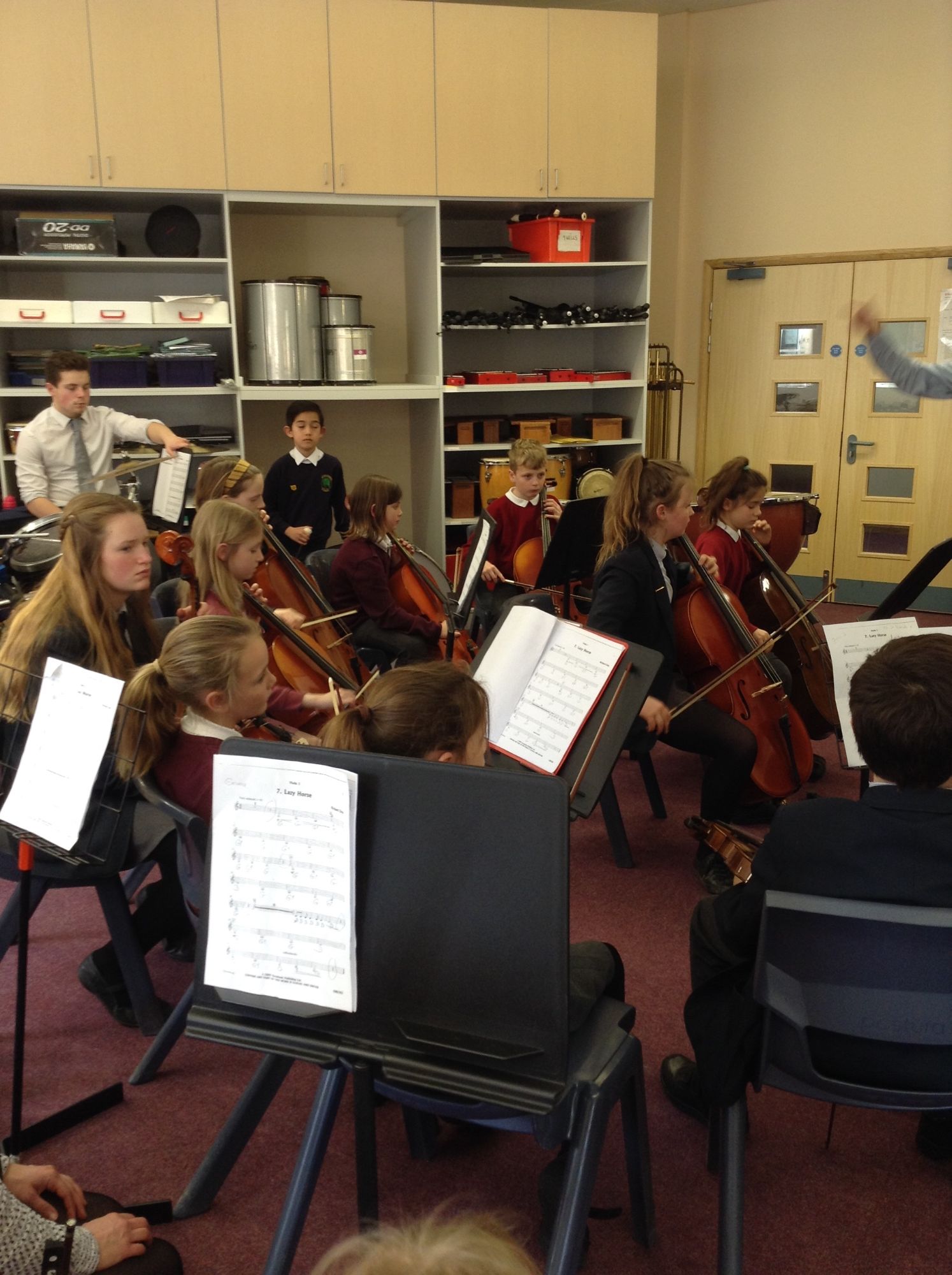 Firstly, Mr. Painter (Head of Music at Lytchett Minster School) gave us a short talk about what we would be doing. Then, the string section went off to room 56, and the woodwind stayed in the theatre. We practiced for one hour! We went over the different pieces. For strings they were: Marching Through the Mud and Lazy Horse. For the woodwind sections, the music was called: Rock Goes the Weasel and Run.
At the end of the day, our parents came in to see each section perform all their songs. It looked like all our hard work finally paid off, as it was a success and everyone had a great time.
By Lucy M and Lucy H
Year 6 Pupils