Netball Festival Fun!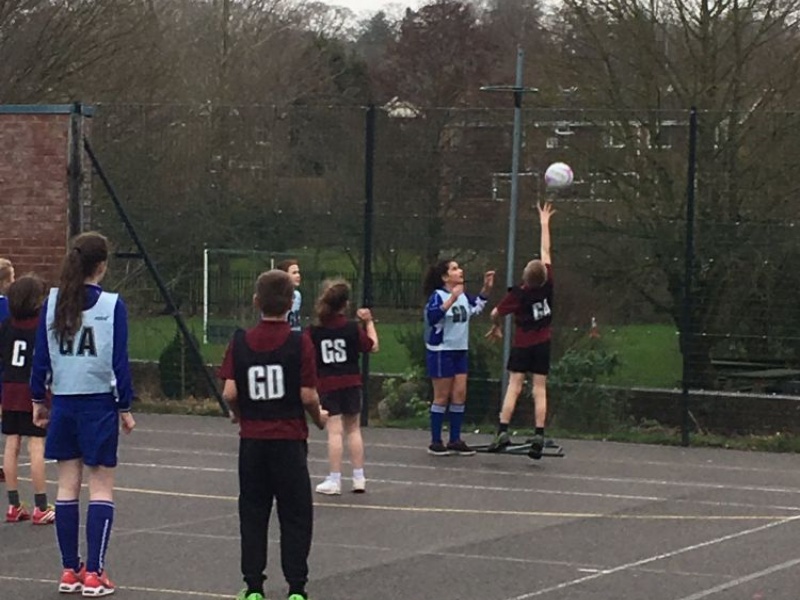 On Thursday 2nd February two of our netball squads travelled over to Allenbourn Middle School to take part in a Hi5 Netball Festival. It was very obvious how excited all of the children were to be participating in the festival especially after the rain that had fallen in the morning!
When we arrived we found that there would be 14 teams playing in the tournament and we would play 5 games. The emphasis was on participation and enjoyment, so no scores were recorded. Teams were divided into groups of similar experience to provide as equal a match as possible, which helped everyone enjoy the day even more.
Our B Team, started slowly mainly due to nerves, but began to find their rhythm and soon enough their netball skills were on show. They finished with 2 losses, 1 draw and 2 wins. The entire squad tried their hardest and played with smiles on their faces the whole way through.
Our A Team carried on from their previous tournament and showed how well they play as a team finishing undefeated with 5 wins. A very successful day for all!
Both our squads were very respectful and always gave three cheers at the end of the game, something the organiser picked up on as the festival progressed, when she announced that it was so important to see and encouraged other school teams to please make sure they also celebrate each game.
A big thank you to Mrs Dominey who organised all of this, I know she was disappointed not to be able to attend today due to a clash of courses, the children made her proud. Thank you to Miss Reid for taking the children and to Mrs Mckenzie for coaching the A Team whilst I looked after the B Team!
Our biggest thank you goes to the parents who transported and supported both our squads throughout the afternoon. Without your continued support, this would not have been necessary.
With netball becoming even more popular and making its appearance on the BBC over the weekend I look forward to one day seeing some of our children making a name for themselves playing netball for England!
Mr Kevin Noyce
LMPS Sports Coach