Awesome Able Writers' Day!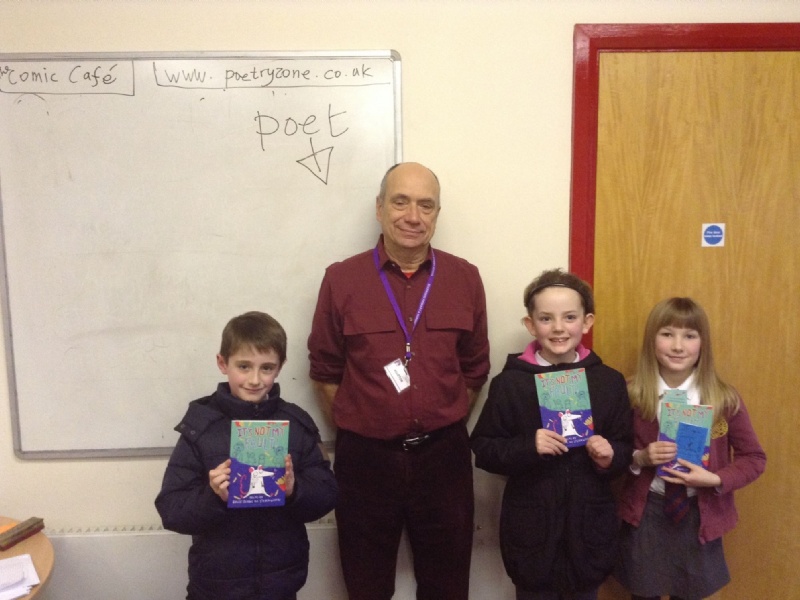 On Wednesday 25th January three members of Year 5 were excited to attend an Able Writers' Day at Bearwood Primary and Nursery School.
During this day, we met Roger Stevens, who is a poet, performer and musician. He was really funny, entertaining and helped us to improve our writing in lots of fun ways. We even have some new ideas for the rest of ours class and the teachers!
"Best day ever, it was so much. Especially learning how to write a new type of poem." Ella.
"It was really fun because we got to meet an author, work with him and get our new books signed by him." Jack.
"Today was astounding. We enjoying writing a poem called 15 Ways to Escape the School!'
All the children (and Mr Burton) had a great day and look forward to sharing our new ideas and learning with our classes and Year groups!
Mr Burton
Year 5/6 Year Leader